TriStar Madrid returns in 2012 with news. TriStar111 and TriStar33.3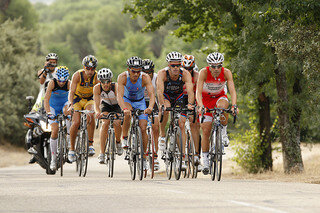 For the second year, TriStar returns to Madrid, to the Casa de Campo, with some novelties compared to 2011: a new date, September 23, and a new distance that adds to the classic TriStar111 with drafting the same day, a TriStar33.3 perfect to start triathlon or to enjoy racing very fast.
TriStar changes the date to better adapt to the national calendar and to close the triathlon season for many, and it will take place on September 23. In addition to the successful TriStar111 format that already took place in 2011 with the world novelty within the circuit of allowing drafting (going to the wheel, in a peloton in the cycling segment), a TriStar33.3 will be held in parallel on the same day and on the same circuit. .300, consisting of a 30m swim, a 3km bike ride and a 111km run. TriStarXNUMX can also be completed by relay teams.
More information about the test: www.tristarmadrid.com
TriStar111 Madrid 2011 was a very fun event that left a very good taste among the participants. Our challenge is your fun, solidarity and social responsibility of our events, as well as care and respect for the environment.