The Valencian Community organizes the first triathlon camp for women: TRIWomen Training Camp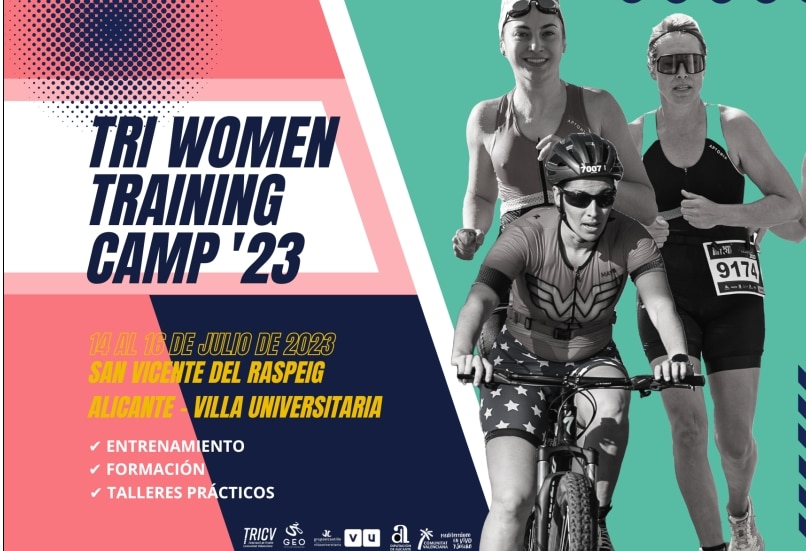 Next July, the Federation of Triathlon of the Region of Valencia will organize the first triathlon campus designed for women who want to start in this exciting sport.
El TRIWomen Training Camp It will be a unique opportunity to enjoy training, training and practical workshops for three days.
TRIWomen Training Camp Details
The TRIWomen Training Camp will take place del 14 al 16 de julio in the facilities of the Villa Universitaria – San Vicente del Raspeig.
The registration price starts from €275, making this event accessible to a wide range of participants.
What is included with the registration?
Registration for the TRIWomen Training Camp includes a welcome pack with a bag, a jersey, a nutrition pack and registration for MTRI València.
In addition, the participants will have access to accommodation with full board, training, training, workshops and access to sports facilities.
The activities are designed to be enjoyed as a family, with the option of participating from the age of 15.
See the lens assembly tutorial complete program
TRIWomen Training Camp Trainers
The main sessions of the TRIWomen Training Camp will be led by vanessa huesa, technical director of the TRICV Federation, Silvia Valero y Natalia Bermudez de Castro, experienced triathletes and triathlon coaches.
These professionals will contribute their experience and knowledge to help participants improve their skills and enjoy the world of triathlon.
The TRIWomen Training Camp is a unique opportunity for women who want to start triathlon.
With a complete program of training, training and practical workshops, this event promises to be an unforgettable experience.
For more information, visit the website https://www.triatlocv.org/tri-women-training-camp/