Last appointment before the Beijing final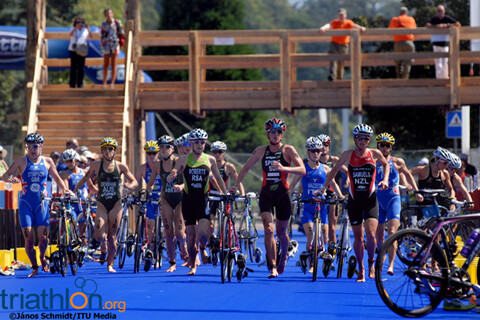 This weekend the Swiss town of Lausanne will host the last event of the Dextro Series before the Grand Final in Beijing, which will be held on September 10 and 11.
Lausanne is a consolidated city in hosting and organizing international events, home to countless World Cups, Aquathlon World Championships and European championships, it is a city that is presented as an ideal place for this type of competition.
This year it makes the leap and hosts its first Dextro World Series, which will be held over the sprint distance (750 swimming, 20 km cycling and 5 km running on foot). In addition, during the same weekend, a Relay test will be held, in which Spain will have representation and where each team will have two male and two female triathletes.
In the Elite Women's category, Spain will be represented by Ainhoa ​​Murua (currently in the Top20 of the world ranking) and Marta Jiménez, who in recent competitions has shown to be in good shape.
Barbara Riveros and Andrea Hewitt (first and second in the world ranking) start as favorites. Another of the favorites, the Canadian Paula Findlay will not participate in this test. The toughest opponents will be Helen Jenkins, Emma Morffatt and the Spanish Ainhoa ​​Murúa, with many probabilities of being in the Top10 of the event.
In the Male Elite category, we will have Javier Gómez Noya who currently holds the leadership in the world series, Mario Mola y Fernando Alarza they will complete the male representation.
Our leader, Noya, will have to compete again with the Brownlee brothers. This time it will be Jonathan who has the most podium chances, as he is the current world champion at this distance. The Russian Alexander Brukhankov, third in the world ranking, will also fight to be in these first three positions of the podium.
The Men's Elite Start will be on Saturday August 20 at 11.50 local time. The female at 14:10 h. You can see the proof through this link: www.triathlonlive.tv. or follow her on Twitter: twitter.com/triathlonlive.