Last days to enroll in the Alicante Triathlon, third and last test the Mediterranean Triathlon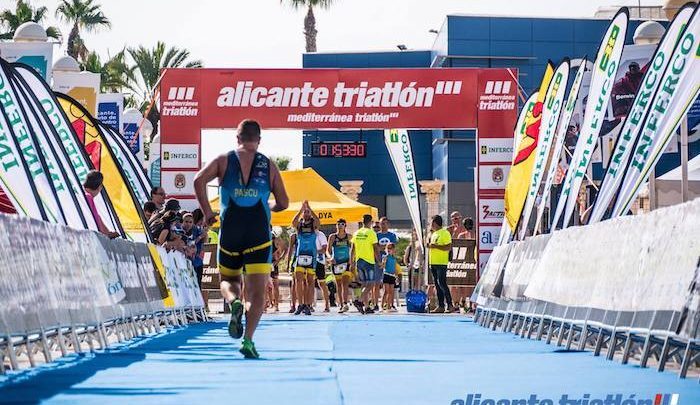 Next Sunday 23 of September will be the last day to sign up for the race that closes the Mediterranean Triathlon.
The 29 and 30 days of September will be held on Alicante triathlon, competition that will end the circuit Mediterranean Triathlon, which began in June in Castellón, had his second appointment in Valencia at the beginning of September and it will end in Alicante.
In a clear and successful bid of the three provincial capitals of the Valencian Community in the creation of a unique circuit, made by and for triathletes, with different competitions of all kinds, so that each participant can choose their distance preferred and also with a strong commitment to growth of women in triathlon they are the tests of the popular Triathlon of women.
Here at the last appointment of Alicante, on Saturday 29 will take place the shortest tests, those of distance supersprint (350-10-2,5) and sprint (750-20-5), these will be the schedules of competitions:
8: 30 - SuperSprint Triathlon
8: 50 - Popular Women's Triathlon
While Sunday 30 will be the turn for the queen test, the Olympic triathlon, with its classic swimming 1.500m, 40km of cycling and 10 km of running
8: 15 - Olympic triathlon
Description of the circuits:
Swimming: Swimming will take place at Postiguet Beach, in a circuit of 350m for the triathlon supersprint and one of 750m for the sprint. There will be two laps to complete the 1500m swim in the Olympic.
Cycling: The cycling circuit is very complete, it has a first climbing area along the Avenida de Vilajoyosa and the turn around the same place becomes very fast. Later it goes through the center of Alicante, along the street Vázque Maella surrounding the Castle of Santa Barbara and transiting through the central Rambla Méndez Nuñez until returning to the port. Depending on the distance chosen, the triathletes will give a specific number of laps.
Race on foot: Finally the foot race runs at the beginning of the Paseo de Gomiz towards the port, where it is practically all the route of these 2,5, a flat circuit by the port and close to the sea. One lap for the supersprint triathlon, two laps for the sprint and four for the olympic.
Further information: https://www.mediterraneatriatlon.com/
#See you at the finish line