Use of the Chip in the Fetri Tests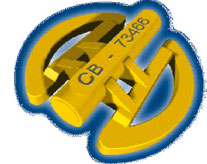 The FETRI has sent a statement explaining the use of the yellow chip in 2011 competitions.
As explained in all FETRI tests that have chip timing, the use of the Yellow Champion Chip will be mandatory.
All triatetas can buy or rent it.
LA FETRI offers the following options:
1) Buy the Chip (with velcro) for 18 on the FETRI website. This chip can be used in popular races or in tests that use the Yellow champion chip system.
2) Rent the Chip in the tests. A deposit of € 20 will be left when the chip is collected and € 10 will be returned upon delivery at the finish line.
3) If you already have the chip, at the time of licensing the code must be communicated to the federation.
Source: www.triatlon.org