Valenzuela and Schenkel new Andalusian duathlon champions in Seville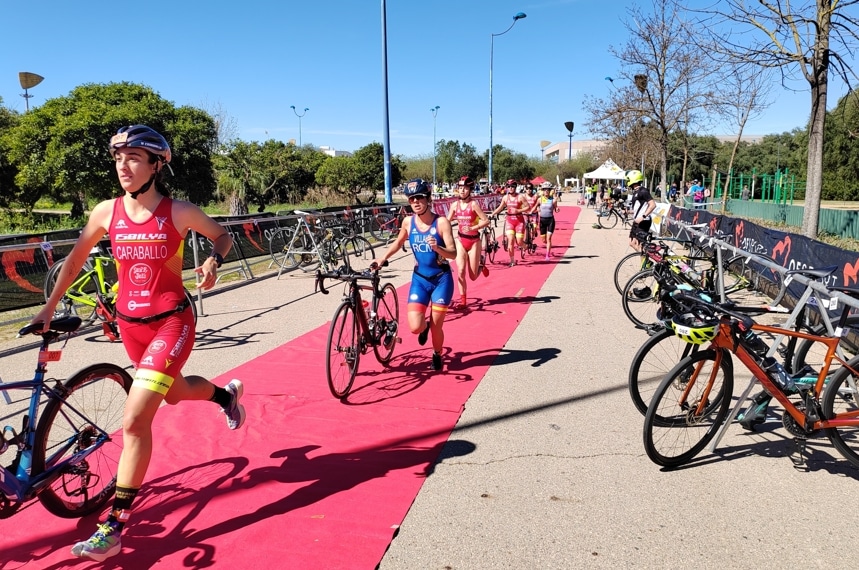 Sandra Schenkel from Diablillos de Rivas with a time of 58:48, and Christopher Valenzuela from Peñota Dental Alusigma with a time of 51:41, have been the respective Andalusian duathlon champions in the X edition of the Duathlon of Seville.
The test that was held this Sunday had a sunny day and a large number of people in the vicinity of the test held between the Isla de la Cartuja in Seville and the Alamillo Park.
In the men's category, behind the winner came Jose Luis Dávila from Peñota Dental Alusigma and third place, Jose Manuel Orozco, from ADSevilla, having between second and third place a close sprint almost to the finish line.
For its part, in the female category, Sandra Schenkel completed a great performance leading the test from start to finish, leading the second classified by ten seconds Moana Lilly Kehres, with a time of 1:00:37, duathlete of the Montilla-Córdoba Triathlon, while third was candela delgado from Isbilya Sloppy Joe's with 1:02:53 in a tight sprint with her other competitors.
Regarding the Andalusian Paratriathlon Duathlon Championship, the first classified in the PTVI category was for Rafael Cabello and his guide Adolfo Jiménez, in the PTS5 category Eduardo Olivar won and in the PTWC category the gold medal went to Manuel Afonso, all of them from CD CREDUS.
The rest of the participation of the test was completed in the female non-federated podiums for Teresa Jiménez, and in the male for Pablo Wärter.
In the equality category, where a man and a woman have to go together from the finish line, the couple formed by David and Cristina Algaba Ruz were the winners.
The test had a participation of 32 percent of local athletes, 46 percent of Andalusians from other provinces, 16 percent of duathletes from the rest of Spain, and 6 percent from other countries, which has implied a great economic boost for the city by hosting more than half of the participation coming from outside Seville.
The X Healthy and Food Service Duathlon of Seville by Marinos del Sur is organized by OF SPORT, in coordination with the Municipal Sports Institute of the Seville City Council and the Andalusian Triathlon Federation.
With the great support of the Development Delegation of the Junta de Andalucía, Airesur Shopping Center, Europa FM, Nutrisport, Parque del Alamillo, Coca Cola and Credus Sports Center.