Vicent Luis 2020 Triathlon World Champion
The Frenchman has won his second world title in Hamburg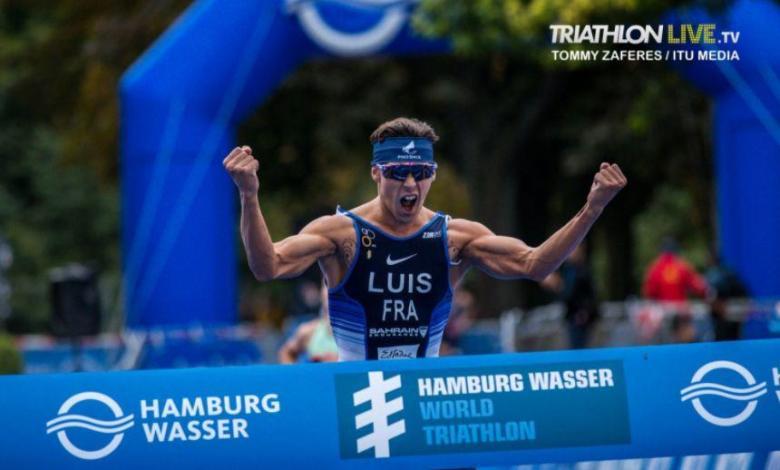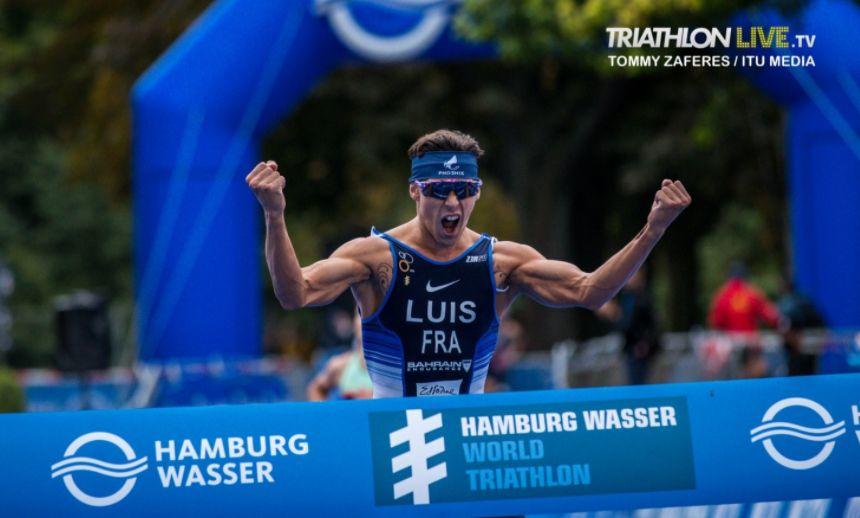 Today the only test of the races took place in the German city of Hamburg. World Triathlon Series, where in a year marked by the pandemic of the Covid-19 All the competitions have been suspended to dispute the world title to a single race.
Although the test has counted on the absence like that of Javier Gómez Noya that you have won today in the French Grand Prix, the test had a good level.
Mario Mola, Vicent Luis, Alistair and Jonathan Brownlee o Fernando Alarza among others they started as favorites in a test that has been contested under sprint distance.
A very rapid test marked by attacks from the British was expected.
At 16:00 p.m. the starting gun of the test was given with the 750 meters of swimming where the fastest to start has been Alistair Brownlee followed by Jonas Schomburg and Vicent Luis at 3 seconds. Jonathan Brownlee was fourth, Fernando Alarza started in 20th position at 10 seconds and Mario Mola at 21. Antonio Serrat He started at 31 seconds and Roberto Sánchez at 40
In the cycling segment, the British Alistair Brownlee was seen as expected trying to leave alone from the beginning trying to break the race.
A 10-unit lead group was quickly formed with the Brownlee brothers, Vicent Luis, followed behind by several groups where Mola, Alarza, Grau and Serrat were 20 seconds away.
The advantage of the leading group was maintained until reaching T2 where they left the bike with 20 seconds of advantage over the group of Mola, Alarza and the rest of the favorites.
In the first meters of the foot race the group broke up with Vasco Vilaca, Leó Bergere and Vicent Luis. Alistair Brownlee and Dorian Conix were behind by a few seconds.
In the passage of the first lap, the leading trio passed with an 8-second lead over Brownlee. Antonio Serrat was the first Spaniard to 34 seconds, Alarza passed to 36 and Mola to 54 in the tail of the chasing group.
The leading trio continued to increase their lead to reach the last lap with 15 seconds over Brownlee, Conix, Murray, Geens or Lee, who were climbing positions to go through the last tail lap of the chasing group.
In the last kilometer an attack of Vicent Luis allowed him to gain a few meters of advantage that allowed him to win calmly getting his second world title with a time of 49:13
The second classified has been Basque Vilaca (49:15) and third has been Leo Bergere - 49:18
As for the Spanish Antonio Serrat has been the best classified in 24th position, Fernando Alarza It has been 27º, Genis Grau 43º, Mario Mola 46º and Roberto Sánchez 52 º
Classifications
| | | | | |
| --- | --- | --- | --- | --- |
| Pos | First Name | Country | Time | Difference |
| 1 | Vincent Luis | FRA | 0:49:13 | |
| 2 | Basque Vilaca | BY | 00:49:15 | 0:00:03 |
| 3 | Léo Bergere | FRA | 00:49:18 | 0:00:06 |
| 4 | Jelle Geens | BEL | 00:49:22 | 0:00:10 |
| 5 | Alex Yee | GBR | 00:49:24 | 0:00:12 |
| 6 | Dorian Coninx | FRA | 00:49:27 | 0:00:14 |
| 7 | Richard Murray | RSA | 00:49:28 | 0:00:16 |
| 8 | Morgan Pearson | USA | 00:49:32 | 0:00:20 |
| 9 | Alistair Brownlee | GBR | 00:49:34 | 0:00:22 |
| 10 | Max Studer | SUI | 00:49:42 | 0:00:30 |
| 24 | Antonio Serrat Seoane | ESP | 00:50:17 | 0:01:04 |
| 27 | Fernando Alarza | ESP | 00:50:25 | 0:01:12 |
| 43 | Genis Grau | ESP | 00:51:48 | 0:02:36 |
| 46 | Mario Mola | ESP | 00:51:54 | 0:02:41 |
| 52 | Roberto Sanchez Mantecon | ESP | 00:52:29 | 0:03:17 |