Victor del Corral wins the Alpe d'Huez again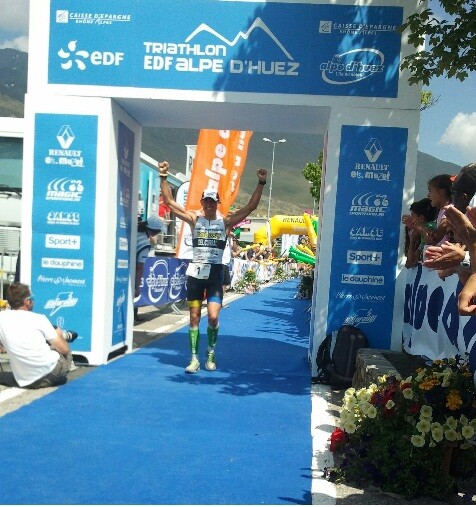 This Wednesday 25 and for the second consecutive year, the Catalan is done again with the long distance triathlon of l'Alpe d'Huez.
About 900 participants in the starting line ready to swim 2.200 m in Lake Verney, to travel 115 km by bike with the last and mythical ascent of l'Alpe D'Huez and to run on foot 22 km to nothing more nor less than 1800 meters of altitude. Among the participants, great triathletes such as Hug Reto, and Aaron Farlow who were respectively 2nd and 3rd in last year's edition. Not forgetting Stephen Bayliss, David Dellow, Alessandro Degasperi and a few more.
Last year the triathletes were accompanied by an atrocious cold and this year very hot, and in the mountains little or nothing is foreseeable.
Leaving Del Corral 5 'ahead in the first segment of the triathlon, he faced the cycling section, one of the disciplines in which he performs best. Arriving at the foot of the Alpe in 6th position and crowning 3rd after Dellow and Degasperi. These last two penalized with penalty box for drafting. Victor in the last segment on foot was cutting time and positions, placing himself in first position in the second lap and finally entering the goal winner of the test, from behind David Dellow entered almost 4 'and Degasperi almost 6'.