Víctor Del Corral wins Half Altriman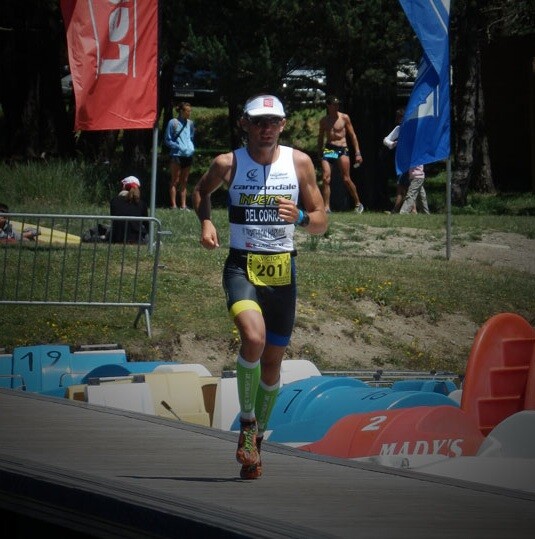 This weekend in the French town of Les Angles, located in the Eastern Pyrenees, the 4th edition of the Altriman was held. It is about the triathlon weekend, in which different distances are performed, including initiation triathlon, sprint, short distance, Half Ironman and Ironman.
Despite the fact that the weather has not accompanied much due to the thick fog that has existed for much of the morning and has forced the planned swimming circuit to change from two laps to three for the safety of the triathletes, there has been a spectacular atmosphere with a lot of public.
Swimming was done in Lake Matemale, there were 3 loops of approximately 600 meters, in which after each loop they ran about 100 meters to link with the next lap. Victor Del Corral after a good swim, started in third position.
The 95km cycling route, with 1900m of unevenness, ran through winding roads, steep slopes and beautiful landscapes that did not go unnoticed. The Catalan quickly became the leader in the cycling sector, reaching T2 in first position and leading the second triathlete by more than 6'.
In the last segment of the test, the triathletes circled the perimeter of the lake twice, reaching the distance of a half marathon.
After 4 hours and 40 ', Victor Del Corral crossed the finish line in first position having really enjoyed the test, the place and very satisfied with the performance.
The next objective for this triathlete is the European Cross Triathlon Championship that will be held next Saturday the 15th, in the city of Den Haag, Holland. All the luck champ!
Source: compressport.es