Victor del Corral represents Spain in the European Crossover Triathlon Championship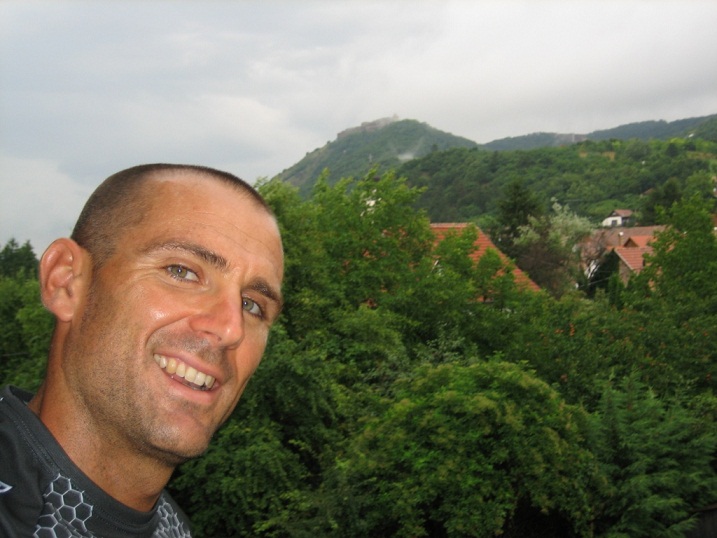 On the 2 Saturday in July the Cros Triathlon European Championship will be held in the Hungarian town of Visegrad.
Representing Spain and among the favorites of the race will be Victor del Corral, current European Duathlon runner-up and who on June 12, in the Aragonese town of Caspe, was proclaimed Champion of Spain of Triathlon Cros 2011. Also in June I won the French Duathlon Championship for Clubs with the Marville 55 Triathlon team.
Everything indicates that it will be a tough race with very technical areas, since the weather is not accompanied and it has been raining for several days, however Victor adapts very well to this type of terrain and we hope he has good sensations and performance in competition.
This is going to be an atypical race since only 12 participate in the Elite starting line (departure list) triathletes. Among the favorites are the Swiss Olivier Marceau who obtained the 3rd place in the Triathlon World Championship held this year in the Ring (Cáceres) and the British Richard Stannard several times Aquathlon world champion.
Photo courtesy of Victor del Corral
Just a couple of days before the event and just landed in Hungary, we were able to have an interview with Victor to tell us about his condition, feelings and planning for the rest of the season.
How do you get into this competition in shape?
I think I am in good shape, I have not competed since the Cros Triathlon Championship, but I have trained very well. It seems that the bad feelings that I had weeks ago have disappeared and in recent days I can say that I have felt very well.
How do you expect the race to be?
Before commenting on the race, I always like to see the circuits because they can make the options of each one vary a lot. On paper it seems that it is going to be a rare race, few runners, about a dozen elites, apparently hard circuits both by bike and for the race on foot and that with the rain that is falling today they could be quite muddy. Perhaps all this can benefit me, I like hard races, they usually go well for me, but it is also true that European centers are also doing well so… we will have to see.
How do you propose a career with so few competitors?
Well I don't think it is different from others, I imagine that being so few we will not have problems with strokes in swimming. For me, the cros triathlon is like a time trial, there is no strategy, it is about going as fast as possible from start to finish.
How are you doing training in Lanzarote? It seems that this year you are "getting in tune".
I think that having spent the winter training in Lanzarote has been very good, especially because of the basic work that I have been able to do there. I have been able to accumulate many kilometers, especially by bicycle and although until now perhaps that work has not been noticed too much in competitions, since one of the important ones was the Ironman in Lanzarote and I had to retire due to low back pain. Yes they are being noticed in training and I hope above all that it is noticed in the face of the Ironman of Embrun.
After this race, what will be your next goal?
Next week I will be at XTerra de France in Gerardmer. Then I will go to Alpe d'Huez to be there for a little more than a month and prepare for the Embrunman (August 15), and I will take the opportunity to do the short triathlon of l'Alpe d'Huez on July 28.
Yesterday afternoon, Victor reconnoitred a part of the circuit on foot, although it is not signposted, his impressions were the following:
"After running what I can tell you is that if the circuit is where I have gone (which I am not sure because it is not signposted) it is where there are more options…, the race segment has a very hard climb and a super descent Technique that if it is wet like today can be used to make many differences. And although it cannot be said that I am the best mountain rider in the world, I think I can quite well on a terrain like this. It remains to be seen tomorrow morning the bike circuit. "
The test will be held next Saturday, June 2 at 10 in the morning in Hungary and we will keep you informed of the results