World Athletics changes its regulations to control the technology in the "magic shoes"
He wants to give athletes safety so that they compete with the same conditions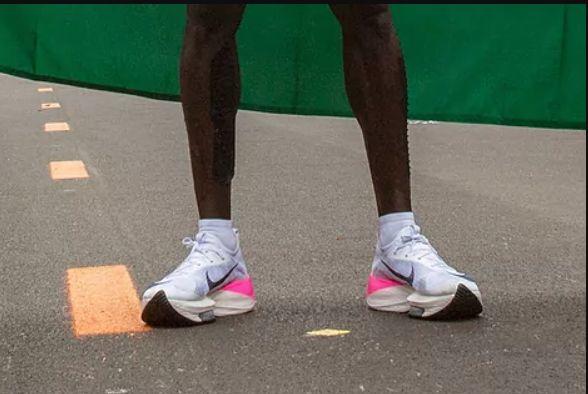 These new measures are designed to give the athlete safety preparing for the Olympic Games in Tokyo 2020 and that everyone comit with the same conditions
These amendments, approved by the World Athletics Council and applied with immediate effect, are based on important discussions with el Working Group on Sports Shoes, established this year, and with shoe manufacturers.
They include changes in the maximum height of shoes With nails for athletics events and the establishment of an «Esports shoe availability scheme»For non-sponsored elite athletes. This affects the Vaporfly y alphafly in this type of racing
The maximum height for road shoes (40mm) remains unchanged.
The amendments include:
As a continuing obligation, athletes, their authorized representative, or their shoe manufacturer must continue to submit the shoe specifications and, if requested, for your examination by independent experts
Approved sneakers will be available before an international competition for any elite non-recruited athlete
Confirmation that the fabricante is committed to making new footwear available through a scheme to provide the sneakers to elite athletes not sponsored free of charge and / or to purchase, depending on whether they are qualified or unskilled athletes benefiting from a place at World Series of Athletics events or at the Olympic Games;
Provision of information on availability of the shoe for other elite non-sponsored athletes who need shoes for competition
Regulation
| | | |
| --- | --- | --- |
| wind | Maximum sole thickness | Additional rule requirement |
| Field events (except triple jump) | 20 mm | It applies to all throwing events and vertical and horizontal jumps, except the triple jump. For all field events, the sole in the center of the athlete's forefoot must be no higher than the sole in the center of the athlete's heel. |
| Triple jump | 25 mm | The sole in the center of the athlete's forefoot must not be higher than the sole in the center of the athlete's heel. |
| Track events (including obstacles) up to but without include 800m | 20 mm | For relays, the rule applies to the distance of the leg that each athlete runs. |
| Tracking events from 800m and above (including obstacle course events) | 25 mm | For relays, the rule applies to the leg distance each athlete runs. For race events, the maximum thickness of the sole is the same as for road events. |
| Cross country | 25 mm | |
| Road events (running and running events) | 40 mm | |
| Events under rule 57 of the technical rules | Any thickness | |