Xavi Méndez, new luxury collaborator for Triathlon News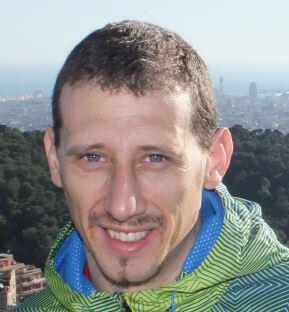 Triathlon News, with the aim of offering the highest quality information to its readers, will have the collaboration of Xavi Méndez Personal trainer , quiromasagista, Coacher among other facets and current coach of Jordi Viladoms, (runner-up in the world motorcycle rally cross country in 2012, 4th place in the dakar 2012, European champion 2013), Jorge Lorenzo MotoGP rider, Axel Pons, Ricard Cardús, Edgar Pons among others.
Xavi will be publishing different articles about how to face competitions, career stress, nerves prior to competition, etc.
Between the projects of Xavi for the 2014 they emphasize:
From January to September, he will be the collaborator with a pioneering project in Spain with the foundation tiny hearts, where he will train 20 young people with congenital heart disease over 18. The objective is to cover a section of the Camino de Santiago in the month of September.
- In the month of May I will participate as the chiropractor in the Titan Desert By Garmin in the team Compex.
- In August and as a sporting challenge, he will participate in a 50km race in England.
Further information:www.xmentrainer.es