Triathlon News
The list of the Triarmada that will be in the Duathlon European Championship of Punta Umbría 2020 is already known
Irene Loizate and Emilio Martin will lead the Spanish National Team at the 2020 Punta Umbria Duathlon European Championship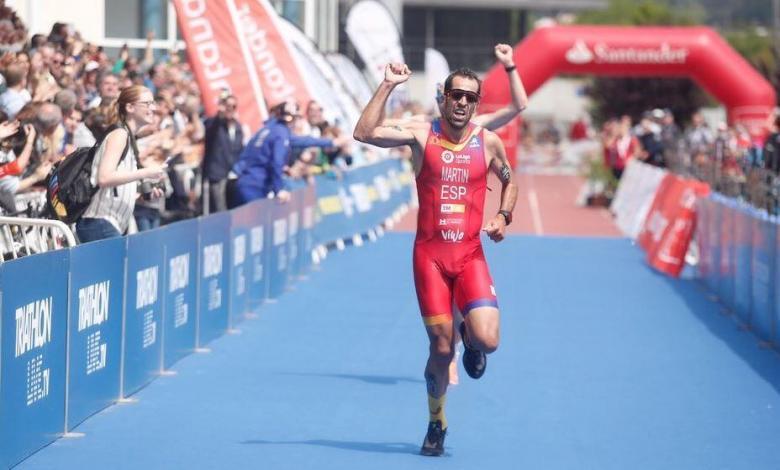 The Spanish Triathlon Federation has made the list of duathletes who will represent it just in a month in the official Punta Umbría Duathlon European Championship 2020 that takes place on March 7 and 8.
The spearheads of the "DuArmada" will be Irene Loizate, current European champion, and Emilio Martín, double world champion and who will compete at home.
Irene wanting to revalidate her title
The Biscayan aspires to reissue in Punta Umbría her continental title achieved in Transylvania in 2019 and continue with the great international results she has garnered in the last two seasons.
Loizate finished tenth in the last Duathlon World Cup in Pontevedra and will face practically the same rivals, such as the French Levenez, with the intention of competing again with you.
Emilio Martín wanting to stand up
For its part, Emilio Martín He continues to refine his preparation and improve his back problems that have prevented him from cycling normally, with the firm intention of fighting another European title again and standing up to Choquert (current world champion).
The rest of Spaniards
In elite category, Joselyn Daniely Brea Abreu (U23 world champion), Maria Varo Zubiri y Sonia Bejarano Sánchez make up the Spanish National Team together with Irene Loizate.
The companions of Emilio Martín in the elite test that takes place on Saturday March 7 are also Andalusian Christopher Garcia, Antonio Benito, Javier Martín, Armando García and veteran former athlete Luis Miguel Martín Berlanas.
In the sub-23 category, Marta Pintanel, runner-up in the category world, stands out, who along with Marina Muñoz and Marta Romance aspire to victory in Punta Umbría. Axel Badia, Nicolás Regidor and Diego Mentrida compose the potenten combining the national men's U23.
In the junior category, Carla Domínguez, María Casals, Carla Guisande, Nacho Gálvez, Nicolas Heredero and Joan Reixach are selected for this European championship in Huelva.