How was the debut in Kona of the last world champions?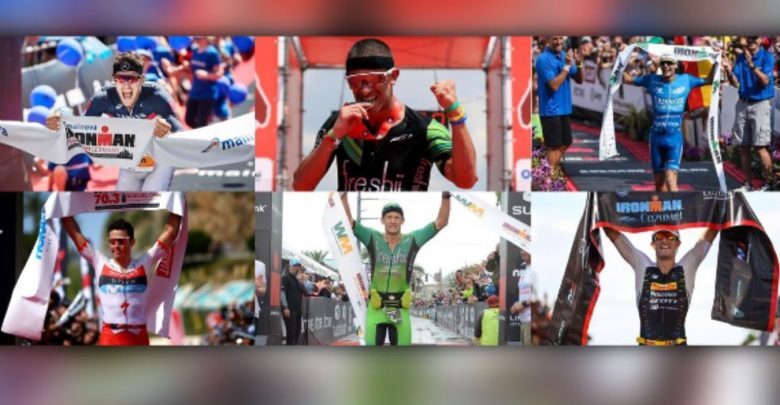 Next we want to review how was the debut of the last champions in Hawaii and also the main favorites to victory.
Only three triathletes have debuted with victory
Only three triathletes have debuted with victory in Kona, Luc Van Lierde in 1996, Dave Scott in 1980 and obviously Gordon Haller in the first edition of 1978
The debuts of the favorites for the IRONMAN of Hawaii
Luc From Lierde He has the best mark of a debutant in Kona with 8: 04: 08 that served to take the win in 1996.
The reigning world champion German Patrick Lange debuted in Kona in 2016, being third in goal with a time of 8: 11: 14
Jan Frodeno, winner in 2016 and 2015, debuted in Kona the previous year in 2014 and also third with 8: 20: 32
Sebastian Kienle world champion in 2014 debuted in Kona in the 2012 year achieving the 4ª square with a time of 8: 27: 08
As regards the favorites of this year, we have already mentioned how Lange and Kienle made their debut, while Frodeno will miss the appointment due to injury.
Lionel Sanders debuted in Kona in 2015 with a time of 8: 36: 26 and finished in the 14 position
The British David McNamee He made his Kona debut at 2015 where he finished in the 11 position with 8: 32: 27
James Cunnama 5 in Kona debuted in 2009 where it was 51º with a time of 9: 25: 05
Javier Gómez Noya debuted "the Mecca" of Triathlon, the Hawaii Ironman with a eleventh place and a time of 8:11:41
Other triathletes to consider
On the other hand, we also want to mention the debut of the last two ITU World Champions that have competed in the Ironman Hawaii. Ivan Frog was 6º in 2013 with a time of 8: 23: 43 and Tim Don debuted in 2016 with the 15ª square and a 8 time: 39: 05
Finally we can not stop citing Eneko Llanos, who to date has been the best Spanish rookie in the Ironman World Championship with 5º in 2006 with 8: 22: 28.
Photo Lange: Ironman / Photo Sanders: tri247.com / Photo Kienle: Facebook Kienle / Photo Noya: Getty Images / Photo Sanders: Facebook Sanders