Gustavo Rodríguez third in the Ironman of Wales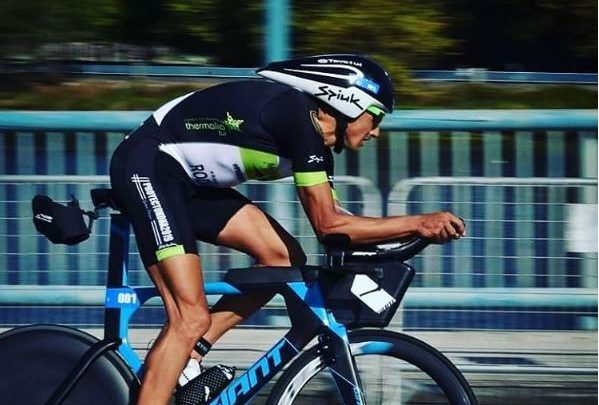 {wbamp-meta name = »image» url = »images / stories / news_08 / gustavo-rodriguez-third-IM-gales.JPG» width = »1080" height = »505"}
The victory has been for the South African Matt Trautman, Victor del Corral fourth
Today the first Ironman that will award the classification to the Ironman World Championship 2019 with the new ranking system.
The new classification system grants direct places for the winners of the Ironman tests, that is, the triathletes who win the Ironman in Wales have direct places for the Hawaii World Cup next year. If someone resigns, the place will go to the second classified and so on. As a general rule, all Ironman will have 1 place per sex and there will be some tests with more places.
Our strengths in the test were Víctor del Corral, he came from competing in the Embrunman where was atropellado y Gustavo Rodríguez , current champion of Spain MD y LD were the Spanish tricks where they have faced triathletes of the likes of Phillip Graves, Matt Trautman, Trevos Wurtele or Fraser Cartmell.
The test began at 8:30 AM with the 3,8-kilometer swim where the first out of the water was Matt Leeman followed at 2:21 by Trevor Wurtele and Matt Trautman. Gustavo Rodriguez started fourth at 4:52 while Victor del Corral started fifth at 6:10.
In the cycling sector Phillip Graves was climbing positions to catch up with Matt Leeman at kilometer 40 together. Behind Victor de Corral was climbing positions. Matt trautman with a great cycling sector rallied to go on to lead the test at kilometer 150 to arrive in first position at T2 together with Graves. At this point Gustavo Rodríguez entered third 10 minutes from the head of the race while Víctor del Corral did it in fifth position at 17.
In the 42 kilometers of the career sector Matt trautman he was increasing his advantage to obtain the victory in a final time of 8: 53: 21 followed by Phillip Graves (9: 00: 13) and for Gustavo Rodríguez (09: 09: 50) occupying the third final position. Víctor del Corral (9: 16: 56) came in fourth position.
Check these top 5
1 Trautman, Matt (RSA) 08: 53: 21
2 Graves, Philip (GBR) + 06: 52 09: 00: 13
3 Rodriguez Iglesias, Gustavo (ESP) + 16: 29 09: 09: 50
4 Del Corral, Victor (ESP) + 23: 35 09: 16: 56
5 Van Looy, Diego (BEL) + 24: 19 09: 17: 40
In the female category the victory has been for Lucy Gossage with a time of 9: 52: 37 followed by Camila Pedersen (10: 05: 41)
Photo Instagram Gustavo Rodríguez