Ivan Raña second in the Club la Santa Ironman Lanzarote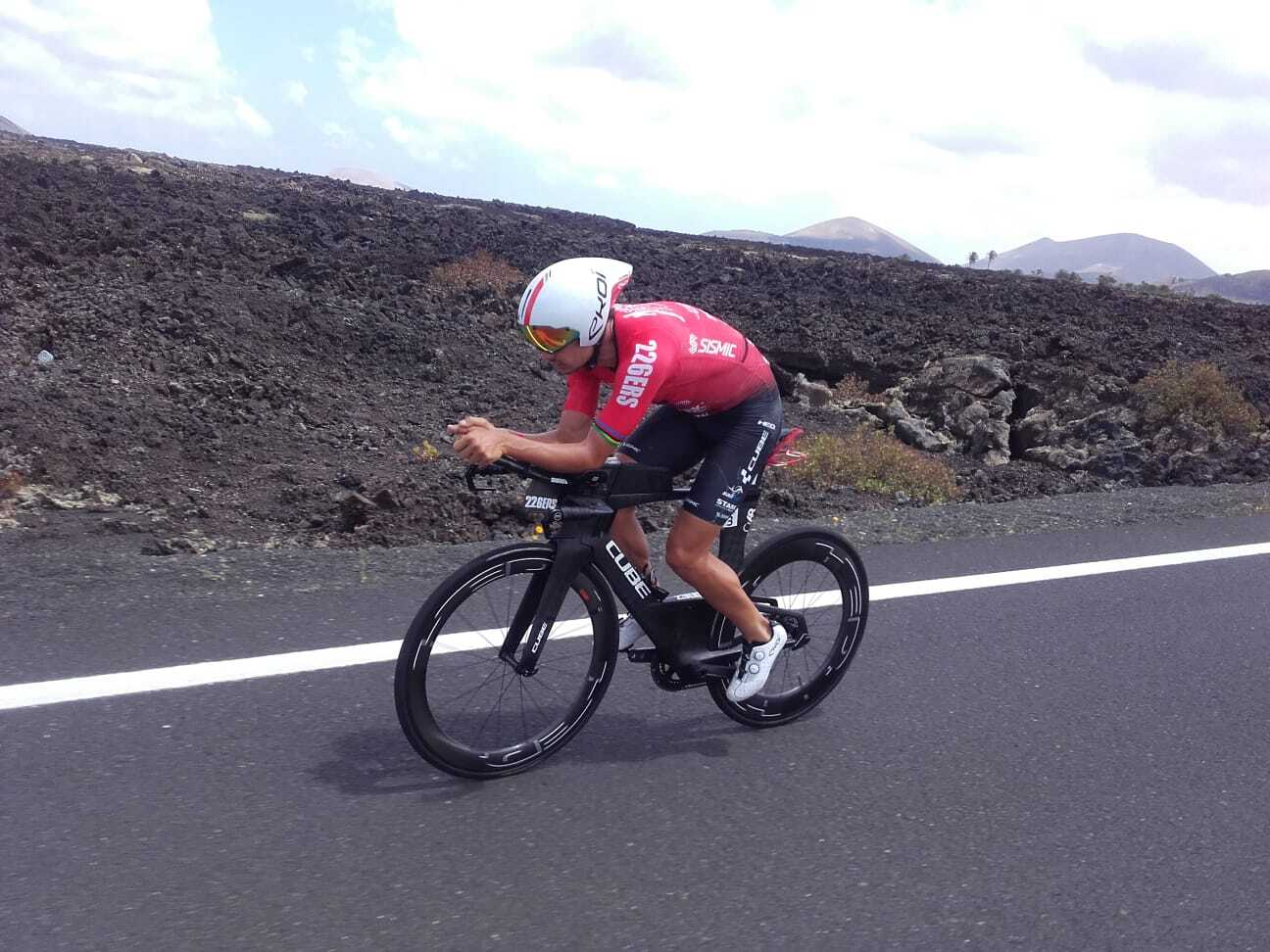 {wbamp-meta name="image" url="images/stories/noticias_08/iva-rana-ciclismo.jpg" width="300″ height="150″}
Spectating Spanish performance in the test with Saleta Castro fourth, Pedro Andujar sixth and Miquel Blanchart seventh. The victory has been for Alessandro Degasperi and Lucy Gossage.
Today the XXVII edition of the Club La Santa Ironman Lanzarote, queen test of the Spanish triathlon and the oldest Ironman in Europe.
The 7 of the morning has been given the starting signal where more than 1.800 participants They have started, in a segment with two laps to complete the 3,8 km, the first to leave was the Spanish Peru Alfaro followed by four triathletes where they were Iván Raña and Pakillo Fernández Cortes.
The party begins in #IMLanzarote !! pic.twitter.com/mGLkhqNwql

- Triathlon News (@triatlonnoticia) May 26th 2018

In the first kilometers of the cycling sector Alessandro Degasperi and Romain Guillaumen went ahead, passing at km 38 with 3:31 on Peru Alfaro and Iván Raña.

The Galician little by little was climbing positions to reach the second position in the 107 kilometer of race in the Mirador del Rio, passing with more than 5 minutes of disadvantage over Alessandro Degasperi leader of the race and overtaking in 1: 10 to Martin Dekker and Guillaume who passed third and fourth respectively. Finally Degasperi arrived alone to the T2 with 4: 12 advantage over Ivan Raña and more than 10 minutes over Dekker that left the bike in third position.

.@ivanranafuentes goes second in the #IMLanzarote pic.twitter.com/UxOWcIMP8Q

- Triathlon News (@triatlonnoticia) May 26th 2018

The performance of the day was Pedro José Andujar, with a spectacular cycling segment that made him climb several positions, being the second best Spaniard finishing the segment in fifth position less than 10 seconds behind the third classified. Pakillo, had to abandon the test due to a virus that did not allow him to finish the cycling segment.

In the marathon, the Italian Alexander Degasperi , second last year and winner in 2015, he had no rival in the race on foot and was gradually increasing his advantage to get the victory in a final time of 8: 52: 16

#IMLanzarote Alexander Degasperi @TriDega winner of @IMLanzarote 2018 ??https://t.co/RxiYRdvNmJ pic.twitter.com/34yUuLjVkA

- Triathlon News (@triatlonnoticia) May 26th 2018

In the fight for the podium, we could see the French Cyril Viennot who was cutting time on Ivan Raña, going through the half marathon with 4 minutes ahead. Pedro Andujar passed sixth to 6 minutes of the podium places.

Finally Ivan Rañafifth in this event in 2016, he was able to maintain his lead to take second place with a time of 8:54:37. Cyril Viennot (09: 01: 36) occupied the third final position.

?? @ivanranafuentes second in the Club la Santa #IMLanzarotehttps://t.co/RxiYRdvNmJ pic.twitter.com/p4U4hnCd3s

- Triathlon News (@triatlonnoticia) May 26th 2018

The second Spanish to enter the goal was Pedro José Andujar (09:07:33) who with a very regular race managed to finish in sixth position. From behind a large Miquel Blanchart (09: 08: 34) showed his quality in the running segment with a comeback that made him finish in seventh place

Ivan already was mathematically classified for the Hawaii Ironman of this season, thanks to the points won last year where he was 11º in Kona and third in Cozumel, but thanks to this second position he will be presented as one of the favorites to the top 10 final.

Men's 10 Top

1 Alessandro de Gasperi 8:52:16
2 Ivan Raña 8:58:37
3 Cyril Viennot 9:01:36
4 Jens Petersen-Bach 9:04:04
5 Andrej Vistica 9:06:08
6 Pedro José Andujar 9: 07: 33
7 Miquel Blanchart Red 9:08:34
8 Erik-Simon Strijk 9:10:28
9 Samuel Huerzeler 9:10:47
10 Diego Van Looy 9:11:05

Lucy Gossage takes the win


As for the women's event, Camille Donat was the first out of the water with 2:22 ahead of Michele Versterby. Saleta Castro she came out in fourth position with 4:14 behind the leader of the event.

In the cycling segment Michele Versterby quickly traced the lost time and took the lead in the race to go through the 60 km of the race with more than 3: 30 advantage over Lucy Gossage who came very strong from behind and Yvonne Van Vierken. Saleta Castro passed in ninth position at this point.

Already in the step of the viewpoint of the River, Gossage happened like leader with 29 seconds of advantage on Versterby. Saleta traced two positions going in seventh place. The British was increasing its advantage to reach the end of the cycling segment as leader and with more than 4 minutes ahead of Michele Versterby and close to 10 over Nikki Bartlett. Saleta Castro finished in sixth place with less than 5 minutes to enter the TOP5 of the race.

#ImLanzarote @Statacastro the sixth marathon begins! Let's go!! pic.twitter.com/DrBKfv6HSH

- Triathlon News (@triatlonnoticia) May 26th 2018

In the race on the way through the 21 km, Lucy increased its advantage to 5: 40 on Versterby, where a great Saleta Castro was already in fifth place at 2: 30 of the fourth classified, Marta Bernardi

Finally Lucy Gossage, winner in 2014, was increasing its advantage to get the final victory in a time of 09: 49: 27followed by Michelle Versterby (09: 57: 11) and for Nikki Bartlet (10: 01: 46) occupying the third final position.

Saleta Castro with a great career sector I go back two places finishing in fourth final position with a time of 10: 04: 26

We already have the winner of the #IMLanzarote @lucygoss ?? https://t.co/RxiYRdvNmJ pic.twitter.com/tKePpLKIjl

- Triathlon News (@triatlonnoticia) May 26th 2018