IRONMAN Kona 2020 postponed
There will be 2 IRONMAN World Championships in 2021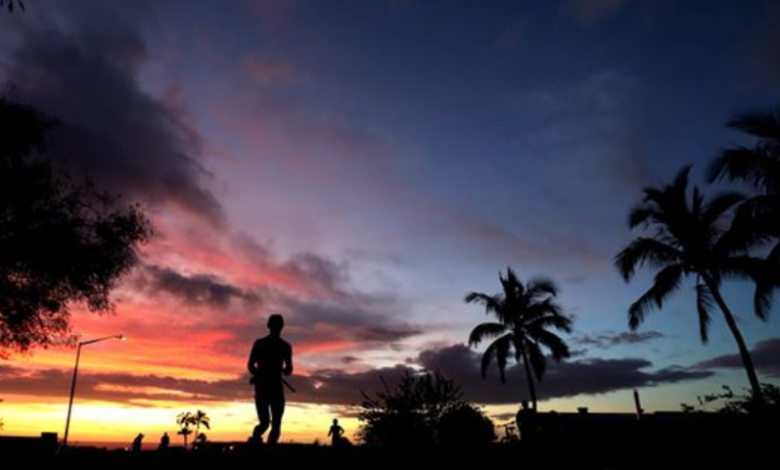 El IRONMAN World Championship which was to be held in October in Kona (Hawaii), will finally not be held in 2020 and will be held in 2021.
The chosen date has been 6 February
This overturn in the calendar, surely affects the preparation of many athletes, since en 2021 the Tokyo Olympics will also be held, postponed by Corona Virus.
The decision has been made, due to the Covid Global Pandemic-19, the safety of all participants and the rtravel restrictions that are being applied worldwide
The 3-time IRONMAN World Champion, Jan Frodeno, already commented that I did not agree with holding 2 World Championships in the same year and opting for suspension .. We will have to see the reactions of the rest of the triathletes.
In 1978 it was played in February
The first edition of the IRONMAN Hawaii was held on February 18, 1978, so it has been chosen as a tribute, in the year that the 40th edition of the test will be held.
It is the second time that two World Cups have been played in a year
The dispute of 2 world-wide ones in a year, already happened in 1982, that were also disputed in February and October.
This is the statement
Based on the current Hawaiian government policies and international border restrictions in relation to the COVID-19 pandemic, the 2020 IRONMAN World Championship in Kailua-Kona, Hawaii`i originally scheduled for October 10, 2020 will be postponed to February 6, 2021.
The decision was made after careful consideration with our local partners and authorities to assess the feasibility of hosting the 2020 IRONMAN World Championship this October in accordance with the recommendations on mass gatherings, border and travel restrictions, athlete qualification opportunities and other issues related to the COVID -19 pandemic beyond our control.
Based on the information we have to date coupled with our mission to host a truly competitive world championship and establish a timeline that gives our athletes and the community as much preparation time as possible, the 2020 IRONMAN World Championship cannot proceed as originally planned.
We thank our athletes for their commitment and look forward to delivering the exceptional IRONMAN World Championship race experience they have earned.
The IRONMAN 70.3 World Championship, also postponed
For its part, the IRONMAN 70.3 World Championship that was to be held in New Zealand in November, will also go to 2021, but the date is not yet known.