More than 1.000 duathletes will be in Albacete
The Duathlon Championship for Clubs and Mixed Relay 2023 is disputed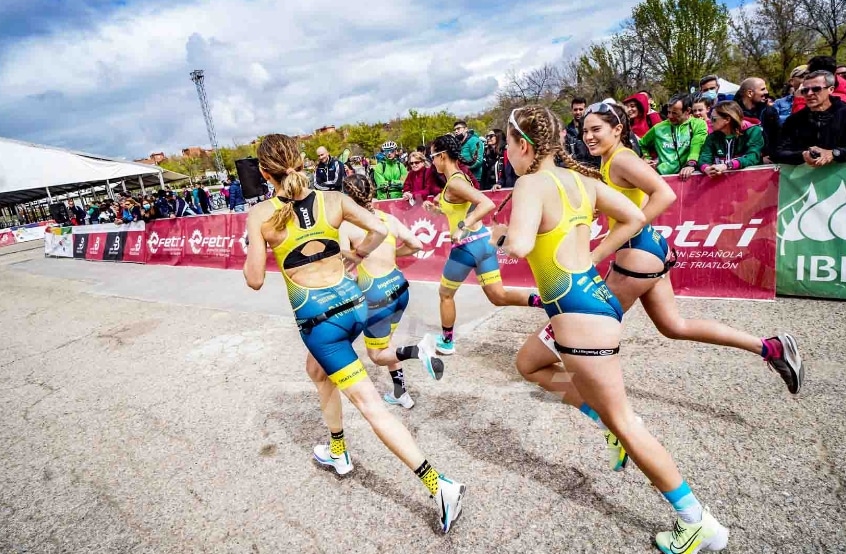 La National League of Duathlon Clubs begins this weekend with two exciting days that include the Spanish Duathlon Championships for Clubs.
On Saturday March 11, and those of Relay Duathlon, on Sunday the 12th, in which the Albacete Popular Duathlon.
More than a thousand participants, with a much higher figure adding companions and event staff, will meet in the surroundings of the Abelardo Sánchez Albacete Park, and the competition circuits.
Saturday 11 March
On Saturday, March 11, the Spanish Duathlon Championships for Clubs, with departures at 9 and 9:35 a.m. for the two men's Third Division series.
At 11 and 11:35 a.m. the two series of Third Women will start. The Second Division competitions will be at 13:15 p.m. the masculine and 14:45 h. the feminine.
Finally in the first day of the league, the men's First Division clubs will meet at 16:15 p.m., and the women's First Division clubs at 17:45 p.m.
The award ceremonies of this first day will be at 13:30 p.m. for Third Division, and 19:15 p.m. for First and Second.
Clubs earn points for the championship ranking based on the individual position achieved by their athletes in the three-segment event, running, cycling and running.
Sunday March 12
The competition day will begin at 9:30 a.m. with the Albacete Popular Duathlon, to continue at 12 h. with the evidence of Spanish Duathlon Championship by Mixed Relay.
The final award ceremonies will take place from 14:XNUMX p.m.
Clubs compete with Mixed Relay teams made up of two male and two female athletes, who each perform a three-segment duathlon before handing over the relay to the next member of the team, following the sequence male-female-male- female.
The last reliever of each team establishes the position of the club in goal