1.400 triathletes will participate in the Spanish Supersprint Triathlon Championships in Mérida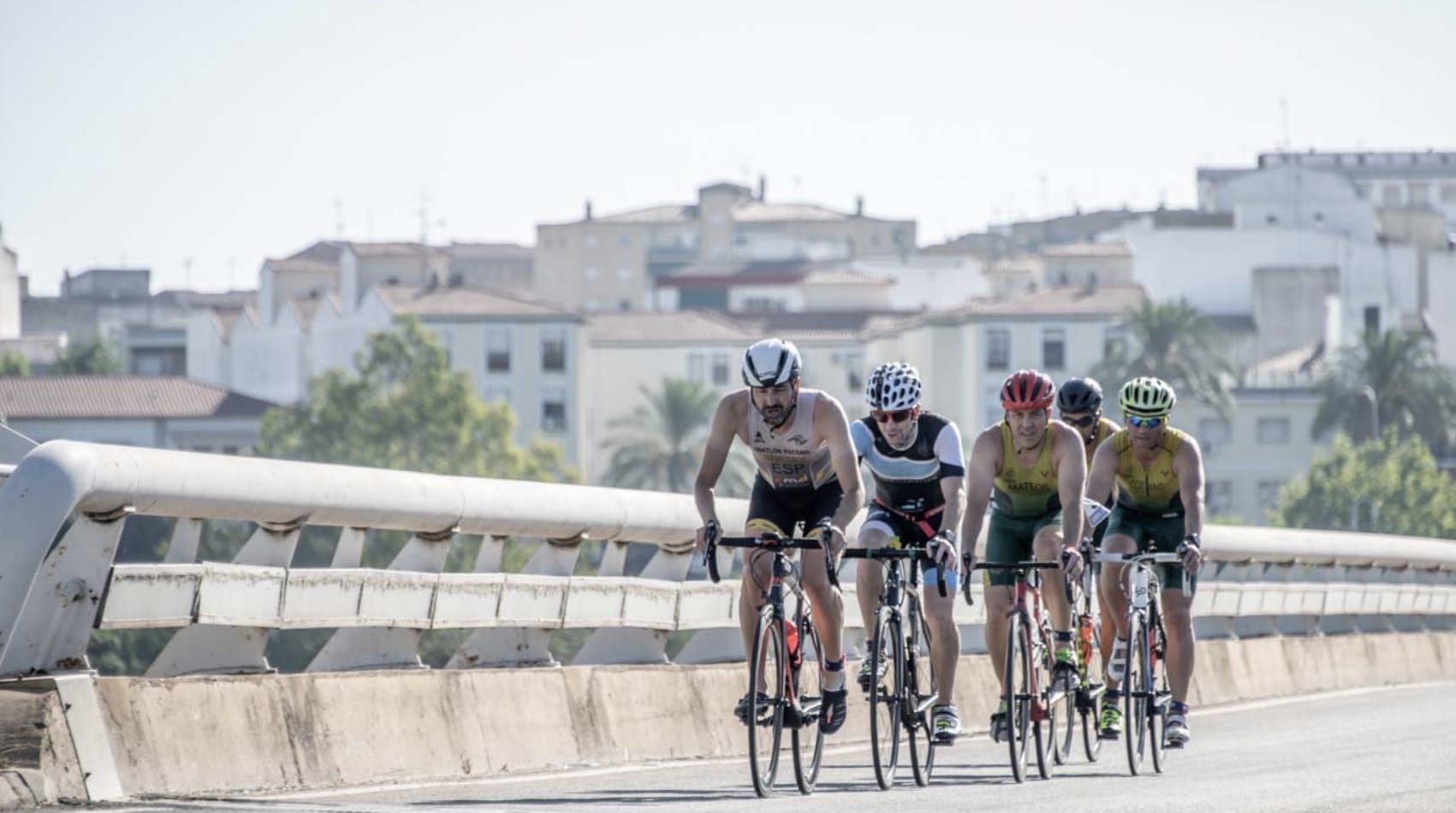 This weekend, Mérida will become the scene of the Spanish SuperSprint Triathlon Championships, marking the start of the Iberdrola League as well as the National League of Triathlon Clubs.
A total of 1.400 athletes will take part in the championships, that will offer relay competitions, SuperSprint 2×2 and a Pho3nix Kids Triathlon Series children's circuit, sponsored by the renowned triathlete Javier Gómez Noya.
In addition, Mérida will receive the visit of a delegation from Shima, Japan, the city where the Spanish team gathered for the Tokyo Olympics, who comes to learn more about the organization of major sporting events in Spain.
Institutional support
The event was presented with the presence of the Minister of Culture, Tourism and Sports, Nuria Flores Redondo; the mayor of Mérida, Antonio Rodríguez Osuna; the president of the Spanish Triathlon Federation, José Hidalgo, the president of the Extremadura Triathlon Federation, José Manuel Tovar and Dan de Sande, General Director of Sports of the Junta de Extremadura.
Promotion of Sport and Tourism
"This championship is added to other national and international events that we have been carrying out in Extremadura, betting on attracting all kinds of sports," said Flores Redondo, who stressed that these events promote tourism and generate economic development in the region.
For his part, the mayor of Mérida, Antonio Rodríguez Osuna, asked citizens to take to the streets to support athletes and make them feel the warmth of the city.
The Triathlon, Emerging Sport
The president of the Spanish Triathlon Federation, José Hidalgo, highlighted the rise of triathlon as an emerging sport. "The forecast for this championship is that the best athletes from Spain will come, so at the starting line we will see internationals and Olympics," said Hidalgo.
This weekend, the natural and historical heart of Mérida will be the stadium for this exciting championship, where teams from Extremadura are expected to fight for the podiums.