400 athletes will participate in the XII Triathlon 'Beaches of Punta Umbría'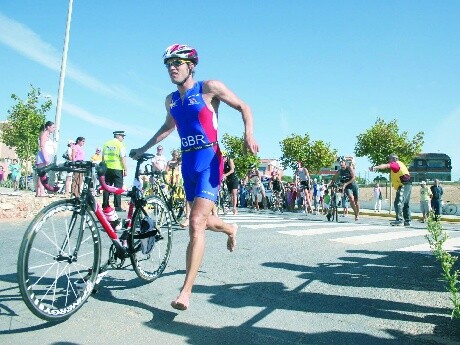 Around 400 athletes will participate this Sunday, 23 of September, in the XII Triathlon 'Beaches of Punta Umbria', one of the most important sporting events in the calendar of this type of events that combine swimming, cycling and athletics. At the same time it is the last test of the Andalusian Triathlon Circuit.
This long-awaited call has exceeded the forecasts and has forced the Punta Umbria City Council to twice increase the number of participants, so that of the 300 initially planned, there will eventually be about 400 registered.
In the words of the Councilor for Sports, Juan Iglesias Lago, "it is increasingly accepted, which causes our Triathlon to increase in quantity and quality, since the best in Andalusia attend, along with those from Portugal and Extremadura, and even It so happens that one of the participants has been an Olympian".
The circuit will be played in Sprint mode with 750 meters by swim, 20 km by bike and other 5 km on foot.
Specifically, the participants will be at 11.00:XNUMX am in the car parks located next to the Barceló hotel. However, the swimming test will start from the area of ​​the beach that is located at the height of the Plaza del Atlántico and, the buoy markings, in the direction of the Barceló, will lead the swimmers next to the Camarón beach bar.
Subsequently, the triathletes will take the bikes and go from the aforementioned parking lots to Camping La Bota along the old Punta Umbría road. This tour will be completed twice. And finally, the test on foot will take place along Avenida del Océano, between the transition area (Barceló car parks) and Altair. They will also do two laps of this itinerary.
According to the bases, there is an absolute male category and a female category that will reward the three best of each gender. In addition, there will be classifications by age, up to seven different ones, and a classification by teams that will give trophies to the three best times.
On the other hand, there will be travel grants that will add up to a total of 1.500 euros, for those who finish between the first and seventh male or female position. And for the first three teams.
The XII 'Playas de Punta Umbría' Triathlon is organized by the Coastal City Council, the Punta Umbría Cycling Club and the Andalusian Triathlon Federation.
Last year, Samer Ali-Saad and María Pujol were the absolute winners of the event.
http://andaluciainformacion.es