Triathlon News
Alba Reguillo finishes the InfinitriMan, an Ultraman of 515 fourth kilometers of the general
He has finished the test getting third place in the last stage.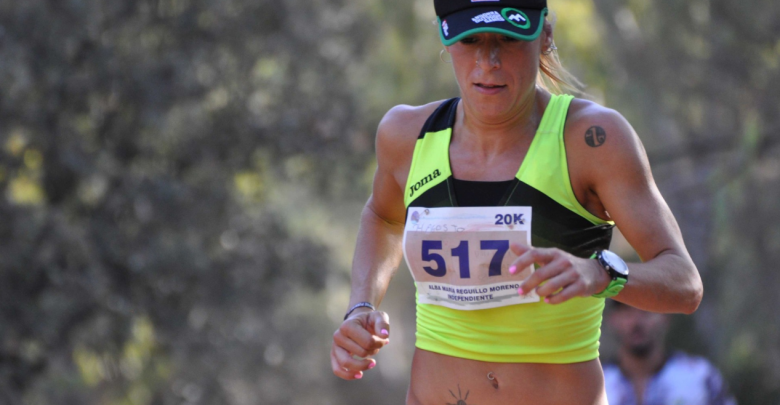 The triathlete alcazareña Alba Reguillo has completed one of the toughest tests on the national calendar, the InfinitriMan, and has done it in style since it has achieved today the third best time in the double marathon with 8: 07: 20.
Fourth overall
He also took fourth place overall with 29:02:47. Mikel Otaegi has been proclaimed winner of the third edition of InfinitriMan with a double marathon at 7:08:03 and a global time of 24:51:06
The distances of the Infitriman
The Infitriman is a long distance triathlon (515 kilometers), called Ultraman where you have completed 10 kilometers of swimming, 421 cycling y 84 on foot race in a competition that takes place 3 days
On the first day, 10 kilometers of swimming and 135 km of cycling are performed, on the second 278 kilometers on the bike and on the third and hardest, the 84-kilometer race on foot with a double marathon.
Alba's data in the InfinitriMan
Alba was fifth in the first stage, seventh in the second and today third finishing a great performance (The general classification is not published yet)
Etapa 1: 10 km swimming + 134 km cycling: 3:15:19 + 5:59:32 (9:15:39, 5th)
2 stage: 277 km cycling: 11:57:21 (21:13:00, 9th)
Etapa 3: 84 km running race: 8: 07: 20
Alba got her second victory in the Doñana Challenge last weekend, and came to this test in a good way.
An experienced endurance athlete
Alba climbed the highest mountain in America, Aconcagua, in 2007 and Kilimanjaro in 2008.
In addition to participating in 2017 in the IRONMAN Hawaii and obtaining the title of Spanish Snowrunning Championship last year