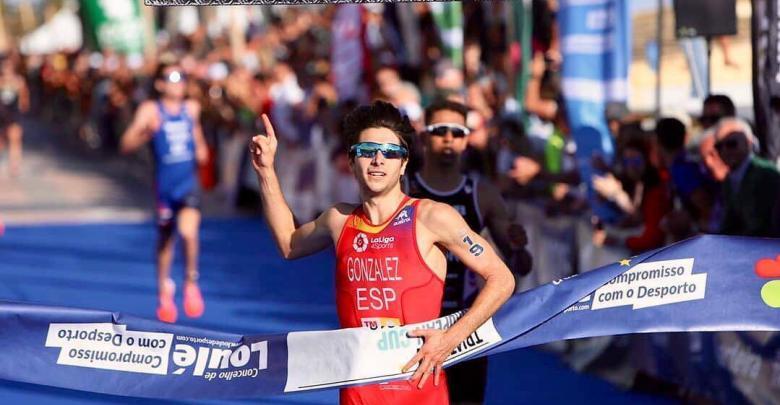 Today the Sprint Triathlon Championship where the triathlete Alberto González took the victory and the national title was played in Roquetas de Mar (Almería)
Among them, the name of Jairo Ruíz, the local idol who became the first Paralympic triathlete to compete in the Elite category.
The masculine test did not count on the wind that the women suffered, reason why when leaving the swimming a great group of about 20 components was formed. As the cycling miles were added, the group increased until reaching the almost 40 who got off together to leave their bikes.
The race was going to be decided in the section on foot, with Jordi García being the head of this group from the start of the second transition. Just before going through the transition again and when there were only 2 kilometers left to finish the competition, the four outstanding triathletes, Jordi García, Alberto González, Genis Grau and David Castro saw how one of their components lost some valuable meters. The rodense David Castro got off the hook and lost contact with them so it seemed that the podium positions were closed.
In front, Alberto González made a change of pace in the last kilometer that gave him a dream victory in his first year as Elite and sub 23.
Behind, the Catalan Jordi García he secured the silver medal with David Castro third going back from behind and defeating the sprint to the Catalan Genis Grau.
You may also be interested in this