Antonio Benito wins at IRONMAN 70.3 Swansea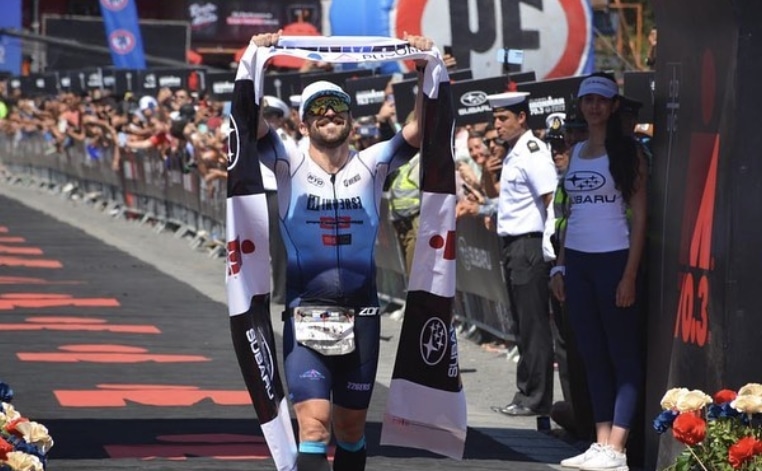 Antonio Benito has once again demonstrated its dominance in the middle distance by taking the victory in the IRONMAN 70.3 Swansea.
After a second place last year, Benito has returned to the competition with force and has won first place in a very close competition.
The test began with the swimming segment, where Andrew Horsfall led the group. Antonio Benito came out of the water in second position, demonstrating his ability in this segment.
However, it was the 90km ride that Horsfall began to shine, taking a 5:36 lead over the trio of Harry Palmer, Jack Moody and Antonio Benito.
But it was in the foot race where Antonio Benito showed his true strength.
From km 11, Benito began to overtake his competitors, reaching Horsfall and finally crossing the finish line alone with a time of 4:00:29.
His 1:10:34 run was a clear indication of his superiority in this segment.
In the female category the victory was for Emma Pallant-Brownlee followed by Nikki Bartlett and by sif madsen third.
The competition took place in the beautiful city of Swansea, known for its natural beauty and rich history.
Men's 10 Top
| Job title | Athlete | Time |
| --- | --- | --- |
| 1 | Anthony Benito Lopez | 4:00:29 |
| 2 | Dieter Comhair | 4:03:13 |
| 3 | Jack moody | 4:03:58 |
| 4 | Andrew Horsfall-Turner | 4:05:40 |
| 5 | Harry palmer | 4:06:04 |
| 6 | Liam Lloyd | 4:07:46 |
| 7 | Michael Grabowski | 4:12:35 |
| 8 | Cameron McNair | 4:13:59 |
| 9 | scott steenberg | 4:17:40 |
| 10 | Benjamin Goodfellow | 4:17:51 |
Top 10 female
| Site | Name | Time |
| --- | --- | --- |
| 1 | Emma Pallant Browne | 4:27:33 |
| 2 | Nikki Bartlett | 4:34:38 |
| 3 | Sif Bendix Madsen | 4:35:48 |
| 4 | lizzie rayner | 4:36:14 |
| 5 | rebecca anderbury | 4:42:14 |
| 6 | megan mcdonald | 4:43:30 |
| 7 | brooke gillies | 4:50:52 |