Challenge Family Calendar 2024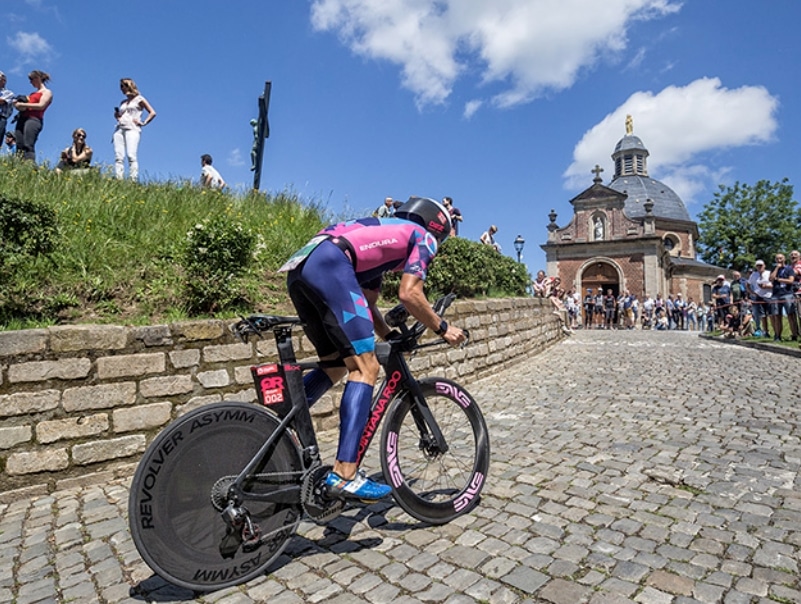 The franchise Challenge Family has announced its calendar for 2024, offering a wide range of medium and long distance triathlons in stunning destinations around the world.
Each race offers a unique experience, not only for the competition itself, but also for the opportunity to explore the host cities.
3 tests in Spain
In 2024, Spain consolidates itself as a key destination on the Challenge Family circuit, hosting both long and medium distance events that promise to be true milestones in the triathlon calendar.
Among the most notable evidence is the ANFI Challenge Mogán-Gran Canaria, scheduled for April 20, 2024
Furthermore, the OTSO Challenge Salou, which will take place on June 2, 2024, invites triathletes to enjoy the golden coast of Catalonia, with its ideal climate and landscapes that mix the blue of the Mediterranean with the serenity of its beaches.
Finally, the Challenge Peguera Mallorca, scheduled for October 19, offers a spectacular close to the season in one of the destinations most loved by European triathletes, combining a demanding course with the beauty and hospitality of the island.
Challenge Family LD 2024 Calendar
| | | |
| --- | --- | --- |
| Race Name | Date | Location |
| CHALLENGE ISRAMAN | March 1 2024 | Israel |
| CHALLENGE TAIWAN | Apr 27 2024 | Taiwan |
| CHALLENGE GUNSAN-SAEMANGEUM | 2 June 2024 | South Korea |
| DATEV CHALLENGE ROTH | Jul 7 2024 | Germany |
| CHALLENGE ALMERE-AMSTERDAM | 14 September 2024 | Netherlands |
Challenge Family MD 2024 Calendar
| | | |
| --- | --- | --- |
| Race Name | Date | Location |
| INTEGRITY HOMES CHALLENGE WANAKA | Feb 17 2024 | New Zealand |
| CHALLENGE ISRAMAN | March 1 2024 | Israel |
| CHALLENGE MALAYSIA | March 3 2024 | Malaysia |
| CLASH MIAMI | March 8 2024 | EE. UU |
| BCI CHALLENGE PUERTO VARAS | March 17 2024 | Chile |
| ANFI CHALLENGE MOGÁN-GRAN CANARIA | Apr 20 2024 | Spain |
| CHALLENGE CLOSED | Apr 21 2024 | Brazil |
| CHALLENGE TAIWAN | Apr 27 2024 | Taiwan |
| CHALLENGE CESENATICO | 12 May 2024 | Italy |
| EKOÏ CHALLENGE FRÉJUS | TBC May 2024 | France |
| THE CHAMPIONSHIP | 19 May 2024 | Slovakia |
| CHALLENGE ST PÖLTEN | 26 May 2024 | Austria |
| OTSO CHALLENGE SALOU | 2 June 2024 | Spain |
| CHALLENGE WALES | 9 June 2024 | Wales |
| CHALLENGE GERAARDSBERGEN | TBC Jun 2024 | Belgium |
| LOTTO CHALLENGE GDAŃSK | 16 June 2024 | Poland |
| CHALLENGE KAISERWINKL-WALCHSEE | 23 June 2024 | Austria |
| CHALLENGE CAGNES-SUR-MER | 30 June 2024 | France |
| SAIL CHALLENGE CAP QUEBEC | Jul 21 2024 | Canada |
| CHALLENGE LONDON | Jul 28 2024 | England |
| CHALLENGE TURKU | Jul 28 2024 | Finland |
| CHALLENGE SANDEFJORD | August 24 2024 | Norway |
| CHALLENGE COQUIMBO-LA SERENA | TBC Sep 2024 | Chile |
| CHALLENGE SAMARKAND | 8 September 2024 | Uzbekistan |
| CHALLENGE ALMERE-AMSTERDAM | 14 September 2024 | Netherlands |
| CHALLENGE SANREMO | 22 September 2024 | Italy |
| CHALLENGE VIEUX BOUCAU | TBC Oct 2024 | France |
| CHALLENGE PEGUERA MALLORCA | October 19 2024 | Spain |
Challenge Family LD 2024 Calendar
By Continent
Europe
| | | |
| --- | --- | --- |
| Race Name | Date | Country |
| DATEV CHALLENGE ROTH | Jul 7 2024 | Germany |
| CHALLENGE ALMERE-AMSTERDAM | 14 September 2024 | Netherlands |
Asia
| | | |
| --- | --- | --- |
| Race Name | Date | Country |
| CHALLENGE ISRAMAN | March 1 2024 | Israel |
| CHALLENGE TAIWAN | Apr 27 2024 | Taiwan |
| CHALLENGE GUNSAN-SAEMANGEUM | 2 June 2024 | South Korea |
Challenge Family MD 2024 Calendar
By Continent
Europe
| | | |
| --- | --- | --- |
| Race Name | Date | Country |
| ANFI CHALLENGE MOGÁN-GRAN CANARIA | Apr 20 2024 | Spain |
| CHALLENGE CESENATICO | 12 May 2024 | Italy |
| EKOÏ CHALLENGE FRÉJUS | TBC May 2024 | France |
| THE CHAMPIONSHIP | 19 May 2024 | Slovakia |
| CHALLENGE ST PÖLTEN | 26 May 2024 | Austria |
| OTSO CHALLENGE SALOU | 2 June 2024 | Spain |
| CHALLENGE WALES | 9 June 2024 | Wales |
| CHALLENGE GERAARDSBERGEN | TBC Jun 2024 | Belgium |
| LOTTO CHALLENGE GDAŃSK | 16 June 2024 | Poland |
| CHALLENGE KAISERWINKL-WALCHSEE | 23 June 2024 | Austria |
| CHALLENGE CAGNES-SUR-MER | 30 June 2024 | France |
| CHALLENGE LONDON | Jul 28 2024 | England |
| CHALLENGE TURKU | Jul 28 2024 | Finland |
| CHALLENGE SANDEFJORD | August 24 2024 | Norway |
| CHALLENGE SANREMO | 22 September 2024 | Italy |
| CHALLENGE VIEUX BOUCAU | TBC Oct 2024 | France |
| CHALLENGE PEGUERA MALLORCA | October 19 2024 | Spain |
America
| | | |
| --- | --- | --- |
| Race Name | Date | Country |
| CLASH DAYTONA | 1 2023 December | EE. UU |
| CLASH MIAMI | March 8 2024 | EE. UU |
| BCI CHALLENGE PUERTO VARAS | March 17 2024 | Chile |
| SAIL CHALLENGE CAP QUEBEC | Jul 21 2024 | Canada |
| CHALLENGE COQUIMBO-LA SERENA | TBC Sep 2024 | Chile |
Asia
| | | |
| --- | --- | --- |
| Race Name | Date | Country |
| CHALLENGE ISRAMAN | March 1 2024 | Israel |
| CHALLENGE MALAYSIA | March 3 2024 | Malaysia |
| CHALLENGE TAIWAN | Apr 27 2024 | Taiwan |
| CHALLENGE SAMARKAND | 8 September 2024 | Uzbekistan |
Oceania
| | | |
| --- | --- | --- |
| Race Name | Date | Country |
| CHALLENGE CANBERRA | November 26 2023 | Australia |
| INTEGRITY HOMES CHALLENGE WANAKA | Feb 17 2024 | New Zealand |
Official calendar https://www.challenge-family.com/races/