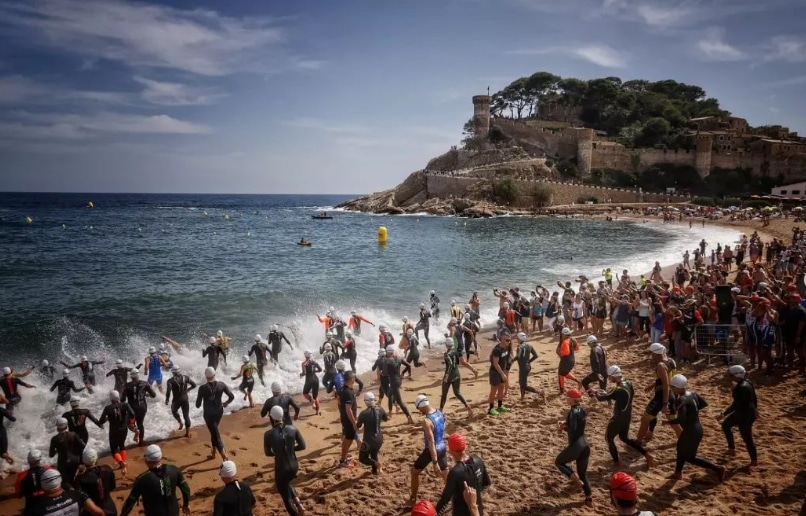 The world of triathlon is preparing for a new edition of the TRITOUR, the circuit that has gained renown for offering some of the most exciting tests in dream settings in Catalonia.
This year, the circuit promises to be more exciting than ever.
News
This year, as a novelty, the modality is introduced Aquabike, which combines swimming and cycling, thus expanding the options for participants.
Test Schedule
TriTour Deltebre

: April 6-7

TriTour Amposta

: June 8-9

TriTour Pont de Suert

: July 6-7

TriTour Tossa de Mar

: 14 for September
TriTour League
La TriTour League It is a competition format that adds an additional level of excitement to the circuit.
To be eligible for TriTour by Finisher Individual League overall classification prizes, participants must compete in at least three of the four circuit events.
Triathletes who become finishers in all four events will receive a prize courtesy of Finisher.
Additionally, the top three men and women in each category will have the opportunity to register for free in the TriTour League for next year.
This league format not only adds an incentive to participate in multiple events, but also fosters an atmosphere of camaraderie and healthy competition among triathletes
Registration Opening
On November 15, registration will open for the four rounds of the circuit. Don't miss the opportunity to secure your race number for this exciting series of tests.
TRITOUR headquarters
deltebre: Known for its impressive Ebro Delta, it is an ideal place to enjoy nature and sports.
Amposta: A city rich in culture and outdoor activities, perfect for a sports getaway.
Pont de Suert: Located in the Pyrenees, it offers a unique mountainous setting for triathlon.
Tossa de Mar: Famous for its coast and its castle, it is the perfect place to combine sport and tourism.
More information in https://tritour.cat/es/