Calendar
Triathlon News
Calendar Xterra European Tour 2019
This 2019 will celebrate the twentieth anniversary of this competition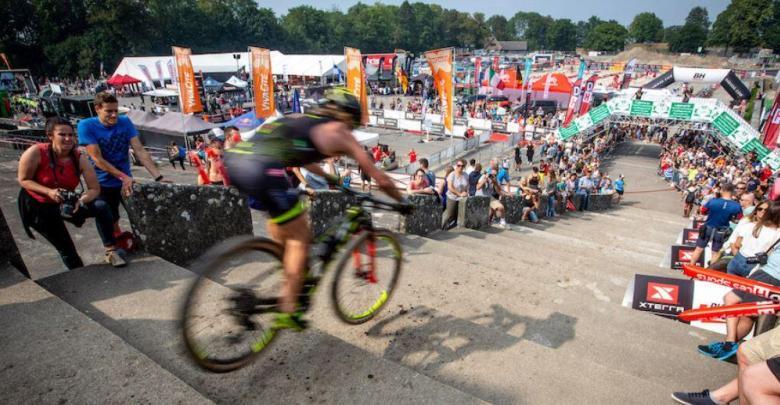 El European circuit of XterraIt will have 2019 races in 15 in various European countries, where Luxembourg and the Netherlands debut. Spain will not have proof this year.
Calendar Xterra Eruopean Tour 2019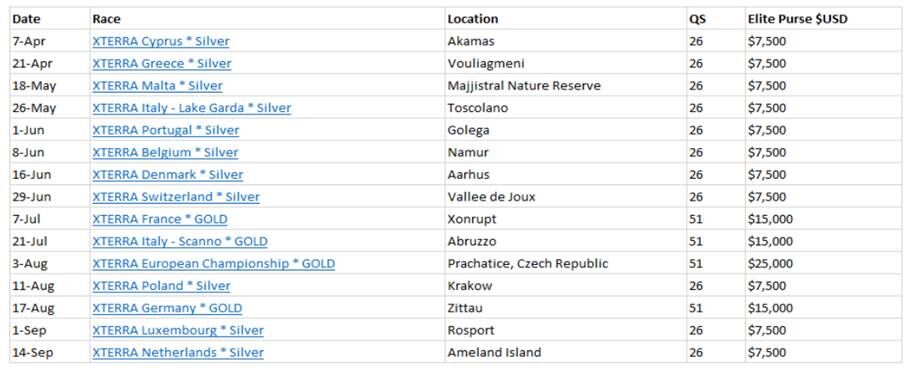 Qualification for the Xterra World Championship
The age groups They have the opportunity to secure a place in the 24th XTERRA World Championship in Kapalua, Maui, in every race on this circuit.
There 51 Slots in each of the tests of Gold category to be played in France, Italy, República Checa y Germany.
On the other hand there will be 26 Slots in the category races Silver en Cyprus, Greece, Malta, Italy, Portugal, Belgium, Denmark, Switzerland, Poland, Netherlands y Luxembourg.
European Ranking Regulation
Age groups also have the opportunity to win the XTERRA European Tour title, that will give direct pass for the Xterra Maui from 2019 or 2020. The rules are simple, each race counts and the one with the most points wins.
New this year, lelite runners score 50% of the races in which they participate, plus one, the Xterra of the Czech Republic.
If there are 15 races on the Tour this year, only your 8 best posts (regardless of whether they are gold or silver) , in addition to the European Championship in the Czech Republic, they will have to participate on a mandatory basis
Check the regulations in the following links
2019 XTERRA European Tour Rules -amateurs / Elites
More information: https://www.xterraplanet.com/race/tour/europe
Photo: Xterra