Alistair Brownlee second in the Challenge Barcelona
The victory went to Youri Keulen and Imogen Simmonds.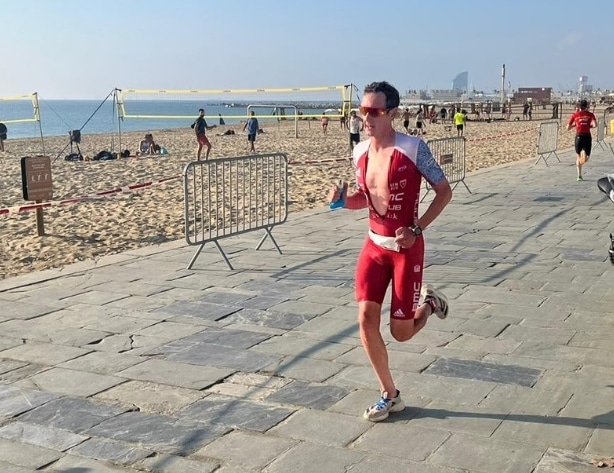 Today the first edition of the Challenge Barcelona in the city of Barcelona, where the victory has been for Youri Keulen e Imogen Simmonds.
The test was held under the format Elite Short, where triathletes have faced 1.500 meters of swimming, 60 kilometers of cycling and 16 kilometers of running.
Triathletes of the stature of Alistair Brownlee, cam wurf, Aaron Royle, Youri Keulen or the Spanish Antonio Benito y Sara Perez who retired from cycling due to discomfort when he was in the first positions.
In the men's category, victory has been for Youri Keulen with a time of 2:29:15, followed by Alistair Brownlee (2: 29: 36) and for Willy Hirsch (2: 30: 55).
The first to arrive at T2 was Alistair Brownlee, followed by Youri Keulen to 2 seconds. Third at this point was Willy Hirsch to 4 seconds.
In the 16 kilometer foot race, Willy Hirsch He came out first, but was quickly overtaken by Alistair Brownlee y Youri Keulen. Finally, Youri Keulen He changed the pace and took the victory.
Antonio Benito finished in fifth final position
Men's 3 Top
| Job title | Athlete | Final time | Difference |
| --- | --- | --- | --- |
| 1 | Youri Keulen | 2:29:15 | - |
| 2 | Alistair Brownlee | 2:29:36 | + 21s |
| 3 | Willy Hirsch | 2:30:55 | + 1m 40s |
In the female category, Imogen Simmonds took the victory with a time of 2:49:44, followed by lucy buckingham (2: 52: 38) and Caroline Pohle (2: 53: 09)
Imogen Simmonds He reached the head of the cycling team and remained the leader in the running race from the first moment, reaching the finish line first with a time of 2:49:44. Second was lucy buckingham at 3:10 and third Caroline Pohle to 3: 20.
Top 3
female
| Job title | Athlete | Final time | Difference |
| --- | --- | --- | --- |
| 1 | Imogen Simmonds | 2:49:44 | - |
| 2 | lucy buckingham | 2:52:38 | + 2m 54s |
| 3 | Caroline Pohle | 2:53:09 | + 3m 25s |
More information shortly
A triathlon party
The Challenge Barcelona has been a great event with more than 3.200 participants. Several categories have been offered for all tastes and levels:
Elite Short: A reduced version of the Olympic distance.
Olympic: The classic distance with 1.500 m swimming, 40 km cycling and 10 km running.
Sprint: A shorter version of the Olympic.
Super Sprint: Ideal for beginners, with even shorter distances.
Junior Challenge: For young athletes.
Aquathlon: Swimming and running only.
Relays and Pairs: To compete as a team.
Companies: For teams of co-workers