Challenge Peguera-Mallorca, the best Challenge Family event in 2019, implements security measures against Covid-19
It was awarded as the best Challenge Family race in 2019 and in 2020 it aims to revalidate the title.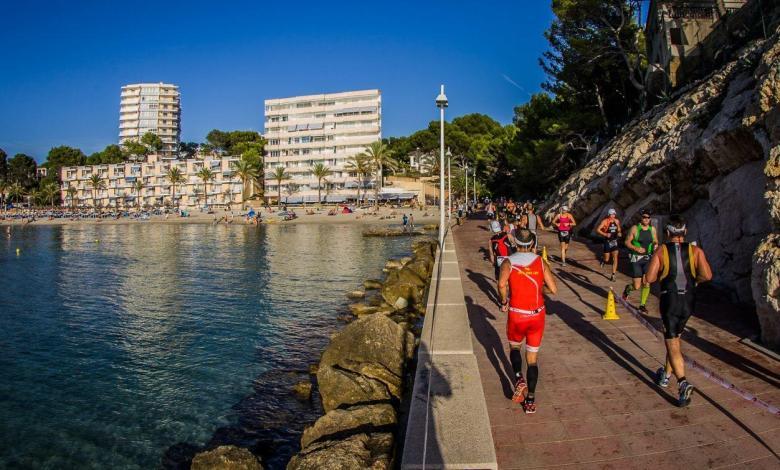 This October 17 a new edition of one of the best tests in Europe will be held, Peguera Challenge (Mallorca), since it was chosen in 2019 as the best test of the Challenge franchise, besides having the best race circuit on foot in the whole world.
Given the world situation of the coronavirus pandemic, the organization is working intensively to adapt the test to these new conditions, guaranteeing the safety of athletes, staff and the public.
Only 400 registrations left
As of today, it has already exceeded 60% of its registration capacity, which this year has been reduced to 1.000 participants.
Challenge Peguera is a test that in its latest editions has hung the "complete" poster before its celebration, so if you want to participate you will have to hurry up.
They go hand in hand with FETRI to establish a safe protocol
The Spanish Triathlon Federation is leading the safe return to competition in our sport and from CHALLENGE FAMILY, the organization of Challenge Peguera Mallorca are working hard to offer a GREAT TRIATHLON TEST, fully adapted to new health and safety conditions.
«The objective is that the people who participate in the event enjoy the same experience of CHMALLORCA that they have enjoyed in previous years» Explains the organization of the event.
4 areas of action
The adaptations that are being implemented in the test focus on four areas:
Application of technological solutions for capacity control, circulation, management procedures and collection of bib numbers, etc.
Adaptation of protocols related to the execution of the event: briefings, exits, transitions.
Integration of new measures related to respect for the environment and caring for the environment. Waste reduction, use of biodegradable materials
Integraaorganization in the event organization of entities that work with with disabilities
The measures implemented
Some of the specific measures that are announced are the following:
Reduced total capacity
The capacity is reduced to 1000 participants. Right now they are 60% registered.
Rolling start
Regarding the exits of the competition, the number of people that go out in each group is reduced.
Transition zonen
Common changing areas (tents, etc.) are eliminated and each participant will be provided with an individual basket for their own material.
Collaboration with entities of people with disabilities:
They are integrated into the organization and make a financial contribution to two entities in the municipality of Calvià that develop projects with people with disabilities.
You can check in the following link the measures that have been taken against Covid-19
Peguera, an ideal destination for tourism and sports
This Mallorcan town, belonging to the Calviá district, has more than 300 sunny days a year, which has 3 large beaches and a large hotel offer, which make it ideal for combining sport and tourism on the island.
Further information: https://challenge-mallorca.com/