Trainer Course in Triathlon, Half Ironman and Ironman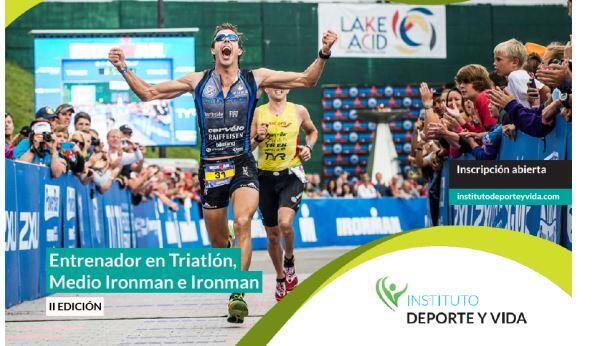 {wbamp-meta name="image" url="images/stories/noticias_08/curso-entrenador-triatlon.jpg" width="300″ height="150″}
The coach of Javier Gómez Noya, Carlos Prieto is among the teachers who will give the training.
The next September 17 will start the second edition of the "Coaching course in triathlon, half Ironman and Ironman", taught by the Sports and Life Institute.
In the course, students can strengthen their critical and systematic thinking about the training process y recovery in triathlon for all distances. They will also be able to value performance of a triathlete at every moment of the season. Ground the training prescription based on the latest scientific evidence and finally be able to interpret and apply strategies that help improve the triathlete in a competitive environment.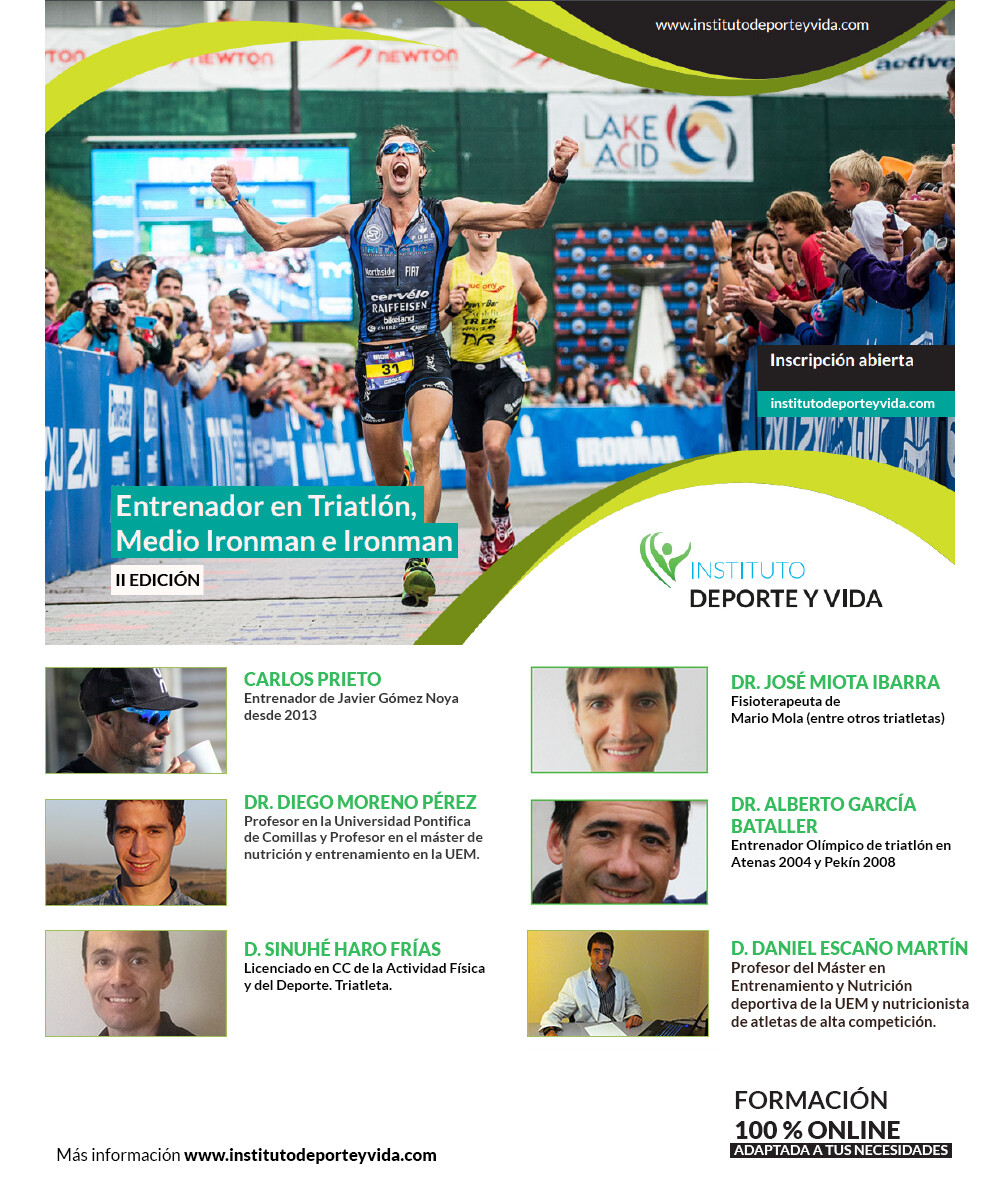 Here are the seven teachers in charge of teaching the course:
Dr. José Miota Ibarra
Physiotherapist Mario Mola, Carolina Routier and her training team.
Carlos Prieto
Coach of Javier Gómez Noya, Pablo Dapena and Vicente Hernández
Dr. Alberto García Bataller
Olympic triathlon trainer in Athens 2004 and Beijing 2008.
Dr. Diego Moreno Pérez
Professor at the Pontifica Universidad de Comillas and Professor in the master's degree in nutrition and training at the UEM.
D. Sinuhé Haro Frías
Bachelor in CC of Physical Activity and Sports. Triathlete
Daniel Escaño Martín
Professor of the Master in Sports Training and Nutrition of the UEM and nutritionist of high competition athletes.
D. Rubén Moreno
Professor of Psychopedagogy and Sports Psychology at the European University and Psychologist of elite athletes.
The course is intended for
Graduates, Graduates, Diplomates and Teachers in Physical Education
Undergraduate students in Physical Activity and Sports Science
Sports technicians (triathlon trainers, swimming, cycling, athletics, etc.)
Physiotherapists and kinesiologists or students of these professions
Triathletes with interest in their training and training
The course is 100% online, with live classes taught by teachers. The registration deadline is until October's 15. The students will be able to consult the recorded talks and ask the questions they have through the forum where they will be in relation with the speakers.
Registration is done through the platform GSE In the next link.
Further information: Triathlon Coach Course, Half Ironman and Ironman