David Cantero and Noelia Juan Spanish Sprint Triathlon Champions 2023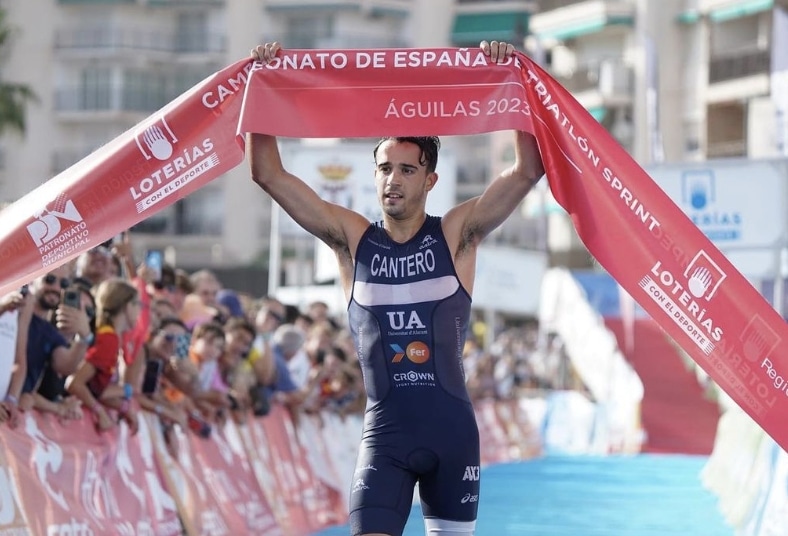 Today, September 16, the city of Águilas has once again been the scene of the Sprint Triathlon Spain Championship .
In an event that brought together some of the best athletes in the country, David cantero took the gold, demonstrating his superiority
The test was held over 750 meters of swimming, 20 km of cycling and 5 km of running.
David cantero He dominated the competition from the beginning. She started strong in swimming, where Stephen Basanta It was the best in the segment. In The 5 km run Cantero demonstrated his quality, taking the victory and the national title in a time of 54:14.
Stephen Basanta came in second place at 44 seconds, and Andrew Hilary He completed the podium with a time of 54:58.
Andrew Hilary He was the revelation of the day, winning bronze in his first participation in this championship.
Classifications
| Position | Athlete's Name |
| --- | --- |
| 1 | David cantero |
| 2 | Stephen Basanta |
| 3 | Andrew Hilary |
| 4 | Sergio Ortiz |
| 5 | Juan González |
| 6 | Miqui Riera |
| 7 | Pau Noguera |
| 8 | Dani Tolosa |
In the women's test the victory was for Noelia Juan followed by Sara Guerrero and by María Varo third.
Noelia Juan, from CEA Bétera, won the elite women's race with authority, standing out in swimming with Clara Aulinas, from Katoa Barcelona; and Sara Guerrero, from Náutico de Narón, who left cycling alone.
Guerrero dropped out and was part of a chasing group that would end up catching up with the breakaways.
Starting in the running segment, Noelia Juan left alone again, with Sara Guerrero quickly moving into second position. María Varo, from TriInfinity Móstoles, made a spectacular comeback to the bronze medal.
The U-23 title was for Clara Aulinas; with Marina Caraballo, from Isbilya Sloppy Joe's second; and Elsa Pena, from Cidade de Lugo Fluvial, third. For Elite women's teams, the title was for CEA Bétera, and the U-23 for Katoa Barcelona.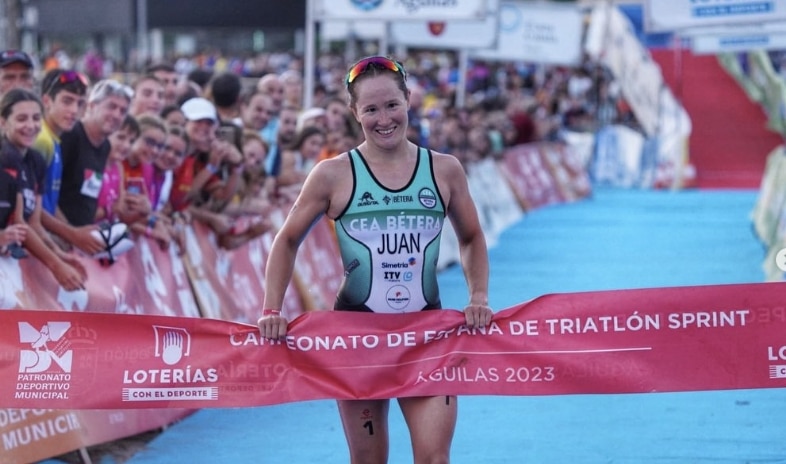 More information shortly