The PTO Championship begins a new era in triathlon
The quality standards of the test and the organization have been 10.
Yesterday it was played at the Challenge Daytona (Florida) one of the most anticipated events in this unusual year marked by the Coronavirus pandemic, the PTO Championship.
This organization has reached the world of triathlon in style, selecting a spectacular setting such as the Daytona circuit, bringing together practically the best athletes of the specialty and distributing more than 1 million dollars in prizes.
The proof has been marked by Covid-19 measures , since it has been contested in a closed circuit, without public and without press.
All these ingredients together with the American production in style that has managed to carry out two live medium distance tests (female and male), has become a benchmark in the world of triathlon.
The LIVE of the test: a before and after
Competition it could be followed live and for free through the PTO platform and had a spectacular performance.
On the screen we had information about rhythms, positions, best times in each segment, identification of runners, etc. and all this in real time that made the broadcast very enjoyable.
In addition, the runners did their part, both in the men's and women's events, where we lived a beautiful fight not only for the victory, but also for the rest of the positions since the prizes that were distributed were very "large".
It should be noted that some unforeseen events always happen at premieres and this has not been an exception since due to a technical problem the end of the broadcast of the men's event was interrupted, although it must also be said that in a timely manner.
1.150.000 dollars in prizes
The winners took $ 100.000 each, the second 70.000, the third $ 50.000 and so on up to 21st place.
The organization has also had the detail to offer cash prizes up to the 60th position, offering each of them to pocket $ 2.500.
Of course a step forward for Triathlon, since usually the cash prizes are only for the TOP10 of the event and of course it gives a "compelling" reason for the international elite to bet on this annual event.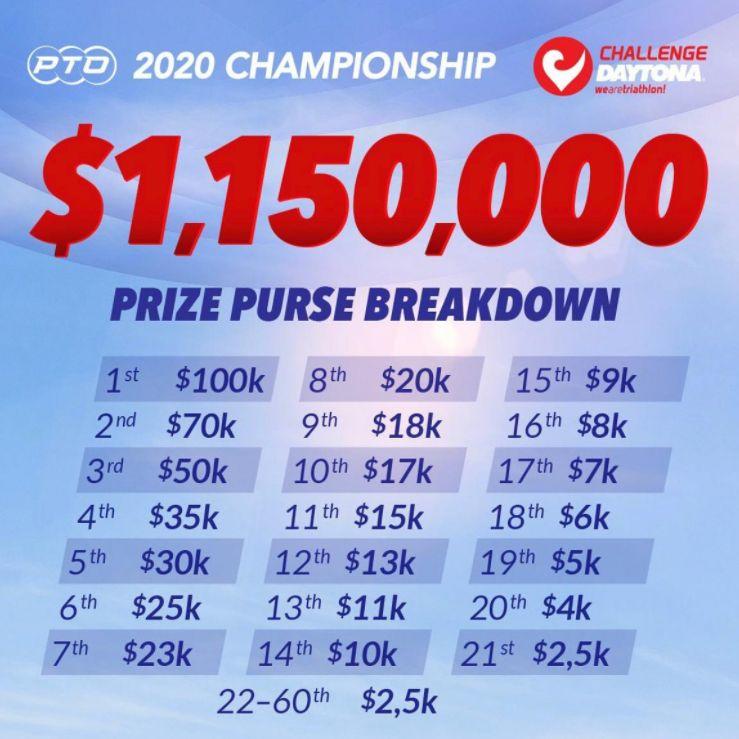 The objective of bringing the triathlon to the general public
This show lived by streaming has marked a new era, since allows the viewer to experience an exciting career like never seen before.
This is the beginning of a "new era" that will help all streaming organizations adapt ideas and formats in future broadcasts to be able to reach the maximum number of viewers possible and thus grow the triathlon
You can see in the following link the videos with the best images of the competition in addition to the chronicle of the race:
Further information: https://protriathletes.org/