Triathlete Xavi Llobet wins the British Gas Great London Swim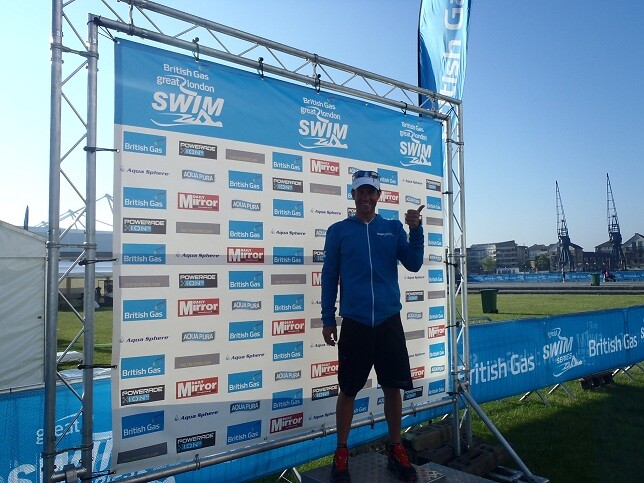 This weekend the first stage of the Great Swim Series was held in London. The majestic Royal Victoria Dock was the scene of this massive London event that brought together more than 4000 swimmers willing to overcome the Mile and the icy waters that separated the impressive start line of the finish line, located in the Excel Dock.
This test, together with the BUPA 10K that were held on Sunday in the central streets of London, is one of the actions planned to promote and activate the sport, and Londoners, ahead of the Olympic event this summer. By way of publicizing swimming, the aquatic event featured some of the celebrities of British swimming, such as the Olympic runner-up in Beijing 2008 and World champion in Sanghai 2011, Keri-Ann Payne.
In front of such company, two Spaniards were present in this spectacular test: Francesc Sucarrats and Xavi Llobet. Both reaped brilliant results, since Sucarrats managed to be 8th overall (2nd in his category) and Llobet achieved the 1st place in the absolute general classification. The exquisite treatment by the organizers and the lived atmosphere created an unforgettable experience.
http://www.greatswim.org/Results/Default.aspx