Being a personal trainer, an excellent idea for your future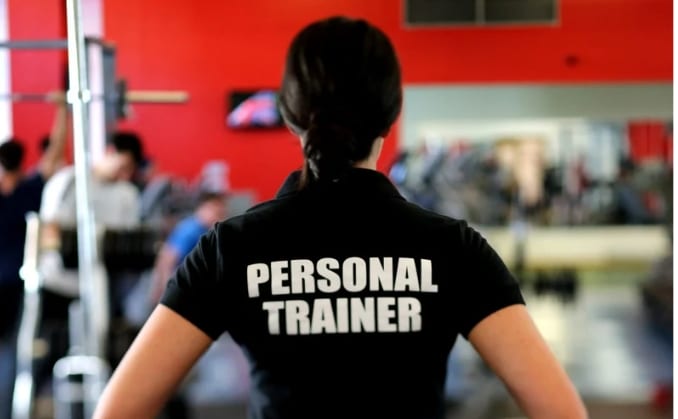 El personal training It is a profession in constant evolution, very in vogue and more and more people seek hire a coach to help them achieve their health goals, especially in a world where there is greater awareness of the importance of holistic well-being and the benefits of a fitness lifestyle.
As a result, there is a increased demand for trained and experienced coaches in the market; So if you're interested in becoming such a training specialist, the best way to start is by taking a certification course.
Keep in mind that a personal training certification course gives you the knowledge, skills, and credentials to start your career in the fitness industry, while giving you the freedom and independence to be your own boss in a lucrative industry.
In this article, we'll explain why you should take a course to become a personal trainer, why it's a good idea, how it can benefit your career in the future, and how you can achieve it with the Red Educa personal trainer course.
What does the personal trainer course prepare you for?
The personal trainer course is a valuable tool for those who wish to enter the field of fitness.
Courses typically cover a variety of health and fitness related topics, such as anatomy, nutrition, and training principles.
The students learn to design custom programs to help clients achieve their fitness goals.
They will also be taught how to communicate effectively with customers and how to motivate them to keep going.
Courses may include training in business skills, such as customer management and service marketing.
Who is the personal trainer course for?
The personal trainer course is aimed at anyone interested in becoming a certified personal trainer.
No previous experience in the fitness industry is required.although having an interest in health is beneficial.
The courses are designed for those who want to work in gyms, fitness centers, personal training studios or as independent personal trainers.
They are also useful for those who want to add personal training skills to their current career.
What job opportunities do you offer?
There are many job opportunities for qualified personal trainers, as they can work in gyms, fitness centers and personal training studios.
They can also work as independent trainers and travel to clients' homes or work in public places, such as parks.
Personal trainers can also work with clients online, giving them the ability to work with people from all over the world.
Also, some personal trainers decide to start their own businesses and run their own fitness facilities.
What is studied in the personal trainer course?
Course content may vary depending on the institution offering the course, but in general, students will study topics such as anatomy y physiology, nutrition, exercise theory and strength training.
will also be taught communication skills and motivation to help students work effectively with clients.
In some courses, topics related to the business management, and service marketing as well as the Customer Management.
Upon completion, students will be prepared to earn a personal trainer certification and begin working in the field.
Red Educa personal trainer course
If you are interested in becoming a personal trainer and starting your own business in the world of fitness, we recommend the Red Educa course.
Its teaching methodology is based on innovation and didactics, so the classes are developed using digital tools.
The degree you will obtain is issued by EuroInnova International Online Education and accredited by the Spanish Fitness Federation.
The duration of the course is 300 hours for a cost of only 260 euros. Visit their website to enroll now.