Interview with Clemente Alonso Extreme Man by ARTROACTIVE Menorca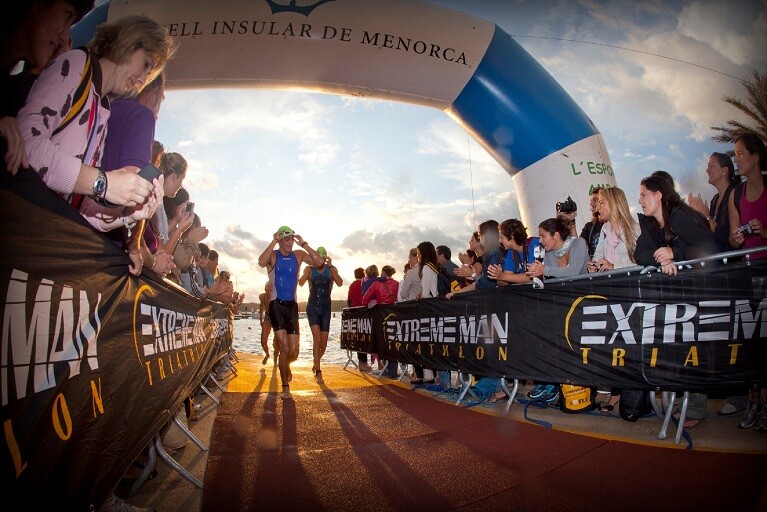 The next September 23 took place on Extreme Man by ARTOACTIVE Menorca, with an average Ironman distance: 1,9km of swimming, 90km by bike and 21km of running on foot, maintaining the fast circuit in the cycling segment, as well as the climb to the Fornells tower of the race.
We were able to interview the winner of the two previous editions, the triathlete Clemente Alonso. The salamantino has done a fantastic season, winning the Ironman of South Africa and getting the third place at the Ironman in Frankfurt last July. In this way, he has obtained the necessary points to participate in the next October 13 in the world championship in Hawaii, the mecca of triathlon and his great goal of the season.
Likewise, and with much local competition, Clemente Alonso is presented as one of the favorites to win the test.
After a very good season full of good results, having achieved the necessary points for the Kona Ironman, do you consider Extreme Man Menorca as a training session for Hawaii?
Extreme Man Menorca yes that is within the preparation of Kona and therefore, it will be a good training. But having won there two years in a row and liking the island so much, without wanting to, one asks a little more of what he wants to do there, so I would like to do it well.
What makes the Extreme Man of Menorca special?
To start the place, Menorca is a spectacular place. Second, the organization, always impeccable and third, the date make ExtermeMan Menorca an ideal test to close the season and stay on vacation.
What expectations do you have? Revalidate the title for the third consecutive year?
Revalidating will be difficult, because there is always a high level of participation, but it will be tried
Since you know the circuit well, what is your strong point?
None in particular, I think that in the two previous editions in which I was lucky to win my performance was very compensated, making the three segments relatively good.
What are your goals for the end of the year and beginning of 2013?
The end of the year will be Kona and facing the 2013, we will have to wait to see what goals I set.
Further information: www.extreme-man.com