Esteban Basanta and María Casals bronze in the Kitzbuhel European Cup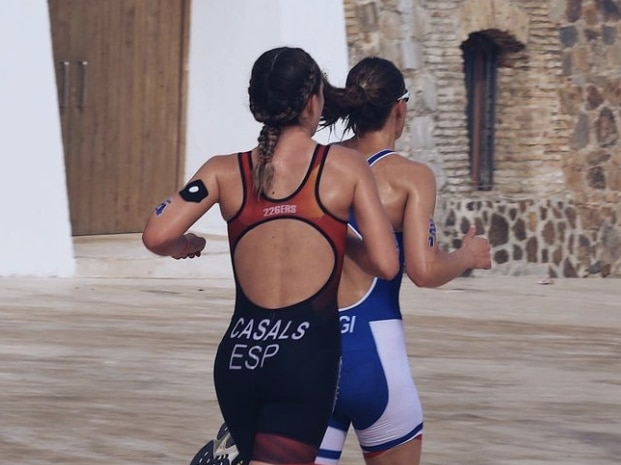 Yesterday it was held in the Austrian city of Kitzbuhel a new edition of the Triathlon European Cup where our triarmada achieved some good results.
In the men's category the victory went to Samuele Angelini with a time of 50: 45 followed by Jannik Schaifler (50: 49) and by Spanish Stephen Basanta (50:53 third.
The other Spaniard in the test was Pau gonzalez which finished in 43rd position
In the women's event the victory went to Tanja Neubert with a time of 56:48 followed by Selina Klamt (56: 52) and by Maria Casals (57:05) in the third final position.
Men's 10 Top
| Job title | Athlete | Country | Time |
| --- | --- | --- | --- |
| 1 | Samuele Angelini | ITA | 00:50:45 |
| 2 | Jannik Schaufler | GER | 00:50:49 |
| 3 | Esteban Basanta Fouz | ESP | 00:50:53 |
| 4 | Harry leleu | GBR | 00:51:01 |
| 5 | Jan Diener | GER | 00:51:07 |
| 6 | Nicola Azzano | ITA | 00:51:10 |
| 7 | Matthew Wright | BAR | 00:51:15 |
| 8 | Peter Luftensteiner | TUE | 00:51:19 |
| 9 | Janus Staufenberg | NZL | 00:51:19 |
| 10 | Baptiste Passemard | FRA | 00:51:22 |
Top 10 female
| Job title | Athlete | Country | Time |
| --- | --- | --- | --- |
| 1 | Tanja Neubert | GER | 00:56:48 |
| 2 | Selina Klamt | GER | 00:56:52 |
| 3 | Maria Casals Mojica | ESP | 00:57:05 |
| 4 | jule behrens | GER | 00:57:19 |
| 5 | Zuzana Michalickova | SVK | 00:57:26 |
| 6 | Olivia Thornbury | NZL | 00:57:28 |
| 7 | Rebecca Betty | SUI | 00:57:34 |
| 8 | Pretend Schierl | GER | 00:57:53 |
| 9 | Brea Roderick | NZL | 00:57:58 |
| 10 | Anya Weber | SUI | 00:58:26 |