A triathlete dies at the Ironman 70.3 Calgary
It happened in the swimming segment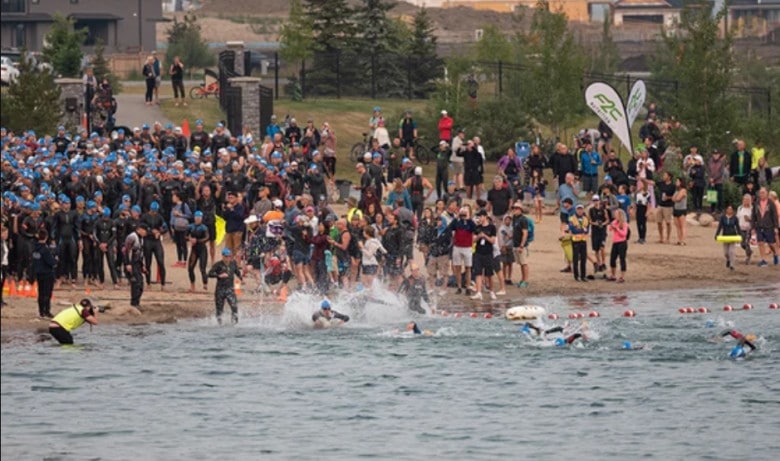 A 47-year-old Ontario man passed away yesterday in the swim segment of the IRONMAN 70.3 Calgary held at Harmony Lake, about 30 km from Calgary (Canada).
Some volunteers from the test were the ones who alerted the mounted police since they saw a person in the water, as reported in the Calgary Herald.
They took the triathlete out of the water and although they gave him pulmonary resuscitation before the ambulance arrived, they couldn't do anything for him and he died shortly after. The coroner will confirm the cause of death.
"ANDWe are very saddened to confirm the death of a race participant at IRONMAN 70.3 Calgary«, Explained IRONMAN in a statement.
"During the swimming portion of Sunday's race, swim safety personnel recognized the athlete in distress requiring immediate medical attention.
We share our condolences with the athlete's family and friends and will continue to support them as they go through this difficult time.
We thank the swim safety personnel and first responders who worked quickly to provide medical support to the athlete. Regarding the privacy of the family and the athlete, we will have no further comments «.
From Triathlon News we send our deepest condolences to your family and friends