Fernando Alarza says goodbye to professional triathlon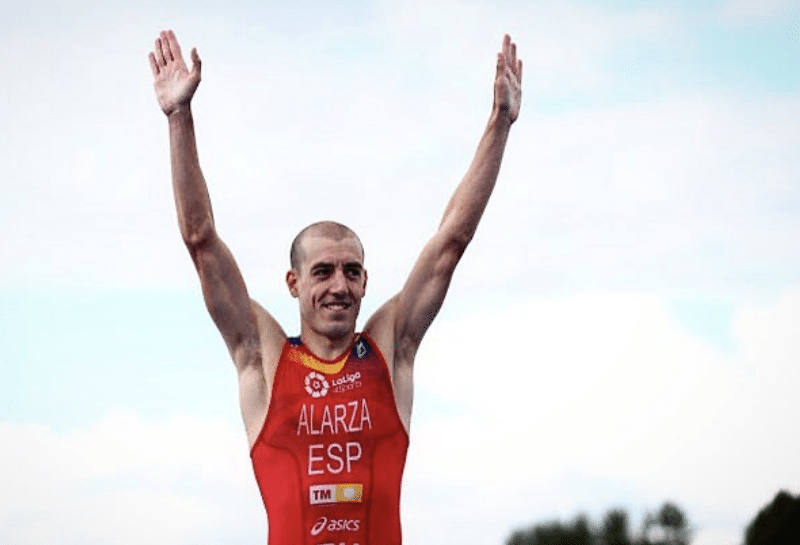 The renowned Spanish triathlete Fernando Alarza has announced his retirement from professional sport, marking the end of an era in Spanish and international triathlon.
At 32, Alarza has decided to hang up his wetsuit, helmet and bicycle to embark on a new stage in his life.
A career full of successes
Born in Talavera de la Reina, Fernando Alarza He began his sports career as a triathlete in 2006, at the young age of 15.
Since then, his career has been full of successes and significant achievements. Alarza has been present at two Olympic Games, Rio 2016 and Tokyo 2021, and has obtained several national and international titles, including a junior world championship, victories and podiums in world series, and great results in European Championships.
Parting words
In an emotional statement, Alarza has shared his feelings about his retirement: "The time has come to say goodbye to my professional career.
Life is stages and I cannot be more grateful for the one I have lived and that ends today.
Thanks to everyone who has been part of this, especially my family and especially Marta, my wife.
My new life begins in which I will proudly represent my country as before, but with a different uniform. oh
Thank you and always!"
See this post on Instagram
Although Fernando Alarza retires from professional triathlon, his legacy in the sport will live on.
From Triathlon News we wish him the best in his new stage and we are sure that he will continue to inspire athletes and fans with his passion and dedication.
Thank you, Fernando, and see you always!