Fernando Zorrilla and Marta Sánchez, Spanish Champions of Triathlon MD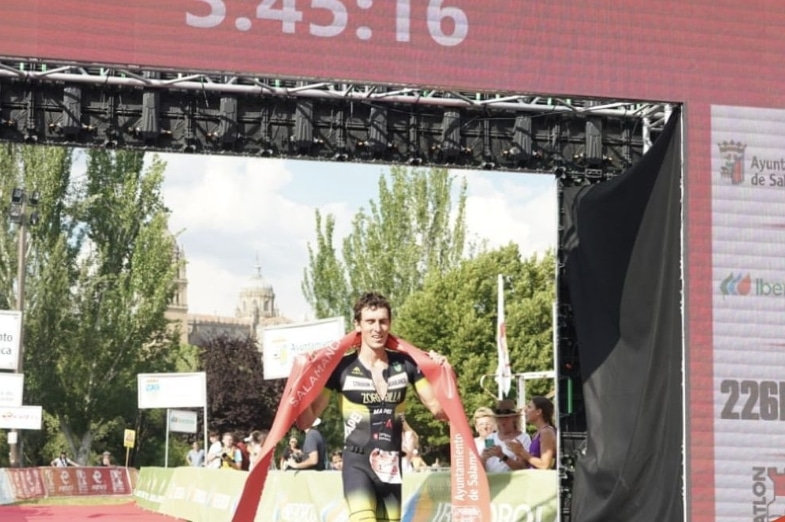 Today Saturday June 17, Salamanca has dressed up to welcome almost 900 triathletes in the Spanish Triathlon Championship and Aquabike MD 2023.
This event has become the Media Distancia event with the most participation in Spain in 2023 outside of the IRONMAN brand.
Fernando Zorrilla, from the Stadium Casablanca Mapei team, took the title with a total time of 3:45:17. skunk
Second, we find Guillem Montiel, from the Cidade de Lugo Fluvial team, with a time of 3:51:13 followed in third position by Albert Moreno, from the ANB Triathlon team, with a total time of 3:52:48.
Men's 10 Top
| | | |
| --- | --- | --- |
| Job title | Athlete | Final time |
| 1 | Fernando Zorrilla Medrano | 3:45:17 |
| 2 | Guillem Montiel Moreno | 3:51:13 |
| 3 | Albert Moreno Molins | 3:52:48 |
| 4 | Alexander Torres Ferragud | 3:54:20 |
| 5 | Gonzalo Fuentes Isasi | 3:55:34 |
| 6 | Juan Ignacio Villarruel Curra | 3:56:33 |
| 7 | Diego Martin Count | 3:57:21 |
| 8 | Francis of Assisi of Peace | 3:58:56 |
| 9 | julen rodriguez | 3:59:08 |
| 10 | Jaime Izquierdo Alcazar | 3:59:41 |
In the female category Marta Sánchez, from the Peñota Dental Alusigma team, took the victory with a total time of 4:18:02
Second, he entered María Varo, from the Tri Infinity Móstoles team, with a total time of 4:26:54 followed by Sara Loehr, also from the Peñota Dental Alusigma team, with a total time of 4:31:13
Top 10 female
| POS | ATHLETE | Time |
| --- | --- | --- |
| 1 | Marta Sanchez Hernandez | 4:18:02 |
| 2 | Maria Varo Zubiri | 4:26:54 |
| 3 | Sara Loehr Munoz | 4:31:13 |
| | Katherine Anne Mills (foreigner) | 4:42:58 |
| 4 | Silvia Toscas Frade | 4:44:37 |
| 5 | Patricia Perez | 4:47:24 |
| 6 | Susana Sevillano Arevalo | 4:36:37 |
| 7 | Susana Luaces Orobiteg | 4:38:40 |
| 8 | Sonia Pariente Baglietto | 4:39:14 |
| 9 | Andrea Iglesias Carballido | 4:39:33 |
| 10 | Laura Fermoso Rodriguez | 4:39:33 |
| 11 | Nieves Infante Velez | 4:42:11 |
Consult Classifications