Training weekend with RoadSurfer less than 1 hour from Madrid.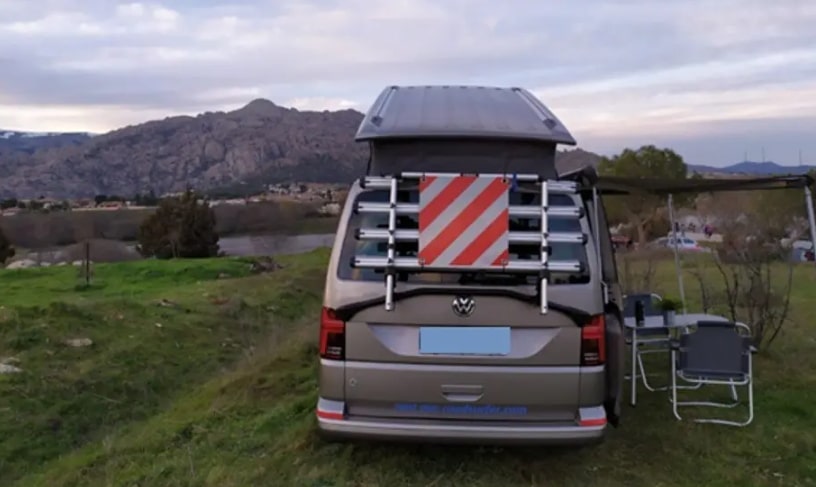 Are you looking for a way to escape the hustle and bustle of the city and have a good weekend of training in the middle of nature?
We have the perfect solution for you! Have you heard of Roadsurfer?
What is Roadsurfer?
Road surfers It's not just a camper; It is an experience of freedom on wheels. Imagine having the fflexibility to train wherever and whenever you want, without sacrificing comfort.
Plus, with flexible rental options, it's ideal for both short adventures and longer trips.
So you can experience what it is like to travel in a Camper and unite tourism with sport In one of its models that has a bicycle rack, from Triathlon News we propose a weekend route, so that you can enjoy the experience of traveling and doing a different quality training.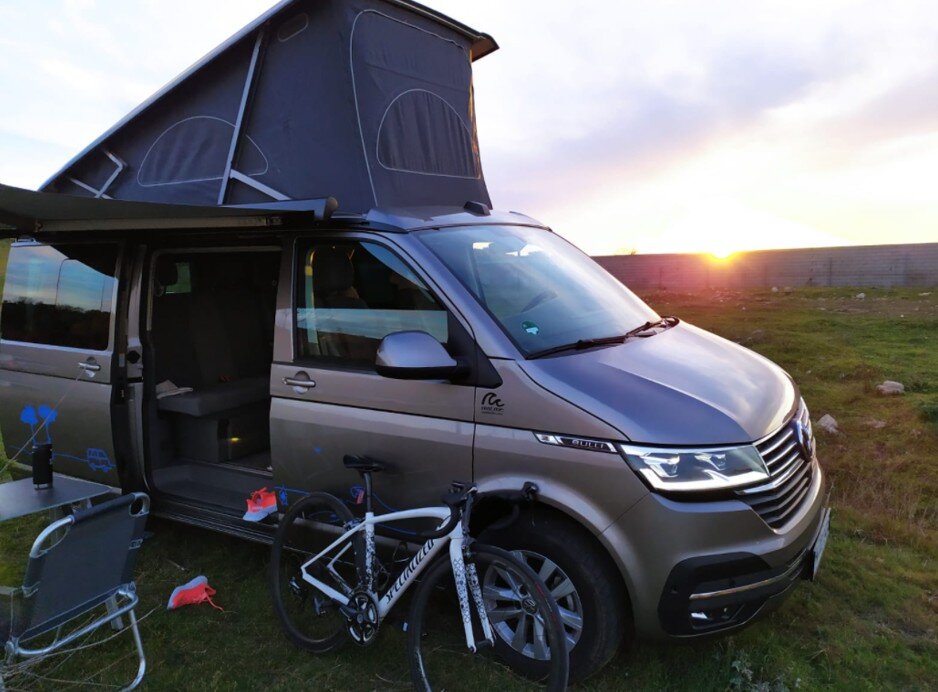 Day D: Reserve your ROADSURFER
The process is very simple, go to: https://roadsurfer.com/es-es/ and reserve, also with the code TRIATHLON50 you will get 50 € discount in your reservation.
Day 1: Friday – Departure and arrival in Cercedilla
Great Friday afternoon! Start your weekend and also your Roadsurfer. Less than an hour from Madrid in the heart of the mountains you will find the beautiful mountain town, Cercedilla.
You can park in the area, or if you prefer to spend the night in a specific area for motorhomes We recommend El Boalo (3 euros) Moralzarzal (free) which, in addition to being very close, are in two towns that are also worth visiting.
On this website you will find directions to get there: https://www.campercontact.com/es/espana/comunidad-de-madrid
Before night falls, make sure have everything ready for your trail running training the next day: don't forget your sneakers, appropriate clothing and, of course, something to stay hydrated.
Day 2: Saturday – Trail Running in Cercedilla and Trip to the Pontón Reservoir
Saturday starts with intensive trail running training in Cercedilla.
You have several options, such as the Senda Herreros or the Camino Schmid, to get your legs pumping. We propose a circular route of 18 km with almost 1.400 m of accumulated unevenness

https://es.wikiloc.com/rutas-carrera-por-montana/ruta-trail-cercedilla-18km700-circular-71554997
In the afternoon, it's time to change the scene: head towards the Pontoon reservoir, a little more than half an hour away.
Arriving, look for a cool place to park your Roadsurfer near the water and get ready for the next day of adventure.
Day 3: Sunday – Swimming in the Pontón Reservoir and Cycling in the Ports of Madrid
Sunday starts with a good swimming session in the Embalse del Pontón, the perfect setting to wake up your muscles.
But save your energy, because what's coming is epic: a 108km circular cycling route that will take you to conquer legendary mountain passes like Navafría and Cotos.
Imagine pedaling with a positive gradient of 1.860 m, reaching altitudes of up to 1.824 m while breathtaking landscapes surround you. https://es.wikiloc.com/rutas-ciclismo/navafria-cotos-140168820

But if yours is the short or medium distance, you can also do other routes, mainly mountain bike, in the area.
And as a finishing touch, close the day with another dip in the reservoir to relax those worked muscles, or why not, do a swimming training session.
And if you feel like eating big, you can enjoy a delicious meal at the Farm, a perfect place to recharge your batteries and enjoy the tranquility of nature.
A perfect ending to a weekend full of adventure! 🏊‍♂️🚴‍♂️🍽️
Tips for renting a camper with Roadsurfer
Before you embark on your adventure, be sure to check out our guide to renting a camper.
From the type of camper to the extras you can add, this guide has it all.
Preparations for the trip
Don't forget to bring everything you need for your training and some healthy food. Plan your training routes in advance and of course, make sure your Roadsurfer is ready for adventure.
Whether you are looking to improve your time in the next test or simply want to enjoy nature, these destinations and Roadsurfer are your best ally for an unforgettable weekend getaway.
What are you waiting for? Plan your next getaway with Roadsurfer today!
Go into: https://roadsurfer.com/es-es/ and reserve, also with the code TRIATHLON50 you will get 50 € discount in your reservation