Triathlon News
Frederick Van Lierde Will you discard Kona to focus on Nice?
"Is it worth leaving everything aside for another six months to finish in the top ten?"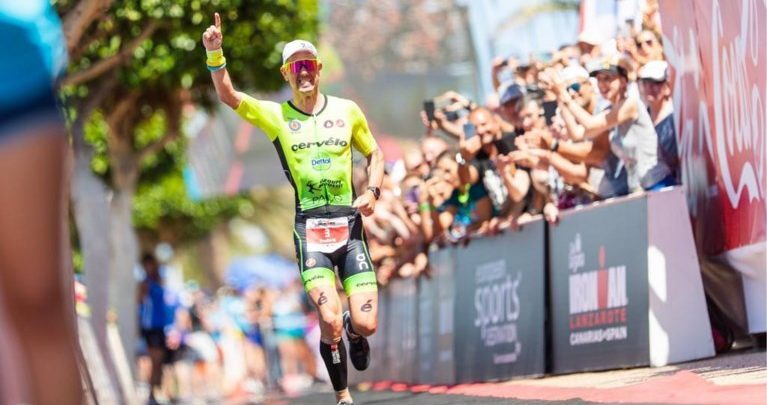 The Belgian triathlete Frederick Van Lierde, has won this past weekend the IRONMAN Lanzarote, getting the slot for the Hawaii Ironman, but in a newspaper interview nieuwsblad.be He comments that it is not clear if he will participate in the test again.
In Lanzarote he proved to be in a great moment of form obtaining the victory in the test in front of Kramer and Emilio Aguayo, and he did it just when he was 40 years old.
He won the test on his 40th birthday
Frederick comments "To me, that number forty is just a number. I have been a professional athlete for seventeen years and I have always taken good care of my body.
Physically I am worth more than what my age really says. When I get up in the morning, I also feel I no longer have the same explosiveness of the past. But I'm not exhausted yet "
For Van Lierde, this is his ninth victory in Ironman of his career. He has won the Nice Ironman five times, the Ironman of Mexico and South Africa once, and of course in 2013 he won the world title in Hawaii.
"Hawaii is more difficult"
Van Lierde also talks about his perception of the test, since it is considered one of the hardest in the world "Now that I have participated, I understand where that fame comes from. Reputation is correct. Due to the profile and weather conditions, there is a strong wind everywhere.
The time I've got here is almost forty minutes slower than my best time in Hawaii. Still, I think Hawaii is more difficult. Simply because the competition and speed are so much higher there ".
«I have the Slot for Hawaii, but that does not mean that I will be there»
Due to the victory over Lanzarote, Van Lierde got his Slot for the IRONMAN World Championship. After his last participations, he already commented that he had no desire to participate again, although now he opens the door to return to Kona.
"Even if I have the Slot does not mean that I will be in the test. I won't decide until early July. Let's face it: I won't be able to participate more to win.
Is it worth putting everything aside for another six months to finish in the top ten? Right now I am more inclined to focus on winning Nice again "
«Nice IRONMAN lens»
The main objective of the season for Van Lierde, it is clear that he is the Nice IRONMAN of June 30, where he will try to win this race for the sixth time becoming the athlete with the most wins in the race.
So we will have to wait to see if we will see him again in Kona.