Triathlon News
George Corones with 99 years, swam 50 meters in 56 seconds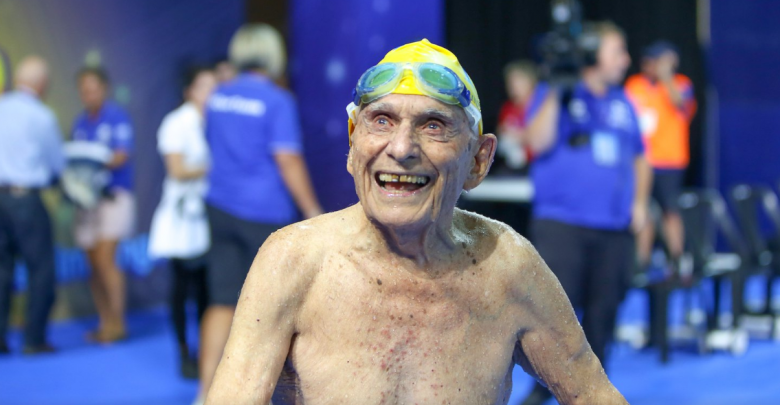 George Corones is a swimmer with 100 years old who holds a incredible record for its category, swim the 50 free meters in 56 seconds , which he did in the past Commonwealth Games last year
Although it has already happened time of this feat, it is always nice to remember that there is no age for sport. You can see in the next video how the record was broken
George always liked the sport of swimming was a swimmer in school and in college, but he had to live one of the worst episodes of humanity participating in World War II. After this and several years he returned to swim to the 80 years old resumed his old hobby swimming
As of there is no stop to get records getting the 94 records in the 50 years and the 100 free meters. The previous year he finished first, second and third in a series of tests for swimmers between 90 and 94 years held at the Italian World Championship.
Your workout: 3 swimming days and two gym days
His training at the time of the record was summed up in three days of swimming a week and two days of work in the gym and now with 100 years he continues practicing sports.
This is the publication that your swim team made when you got the record
We hope to see him swimming again to make us enjoy and motivate us in our day to day.