The new edition of the Virtual Giro d'Italia by BKOOL begins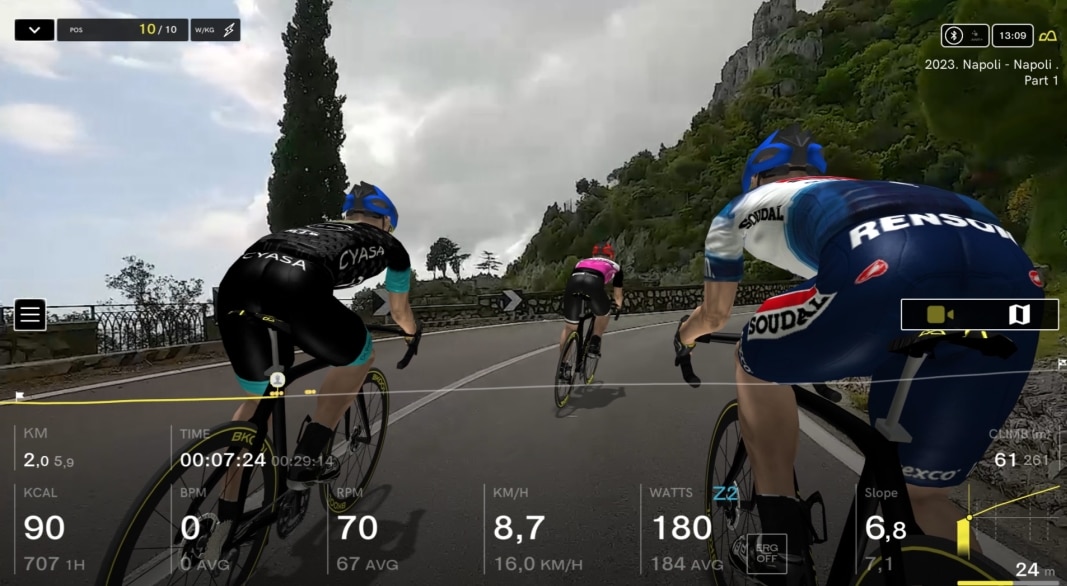 The wait is over for cycling and sports fans in general. BKOOL, in collaboration with RCS Sport, has launched a new edition of the Virtual Giro d'Italia, allowing enthusiasts to experience the magic of the Corsa Rosa without leaving home.
How to participate in this unique experience
To immerse yourself in this experience, all you need is a smart cycling trainer or a Smart Bike and create an account on the website. BKOOL.
Additionally, the platform offers 30 days free trial, and participation in the event does not entail any additional cost.
Immersive technology: beyond reality
One of the most notable features of this edition is the simulation technology implemented by BKOOL.
This technology combines High definition videos recorded during the real stages of the Giro with 3D elements, offering an immersive and realistic experience.
A luxury poster:
Chris Froome, Alberto Contador, Óscar Freire, Remco Evenepoel
This year's edition features the participation of special guests such as Chris Froome, Alberto counter, Óscar Freire y Remco Evenepoel, among others.
Participants will have the opportunity to train alongside these stars and share their experience on the Instagram LIVE that will accompany each Group Ride.
Awards and sponsors
RCS Sport has confirmed the participation of sponsors such as Enel, Namedsport, Technogym, Astoria Wines and Castelli.
These sponsors will offer a long list of prizes that will be raffled among all participants who complete all stages of the event.
The BKOOL experience
BKOOL is not just an event, it is a community. The platform offers a wide range of fitness routes and classes, adapted to all levels.
In addition, it is compatible with the main brands of trainers and smart bikes on the market.
Further information: https://www.girovirtual.com