Jesús Gomar and Marina Damlaimcourt reign at Fuente Álamo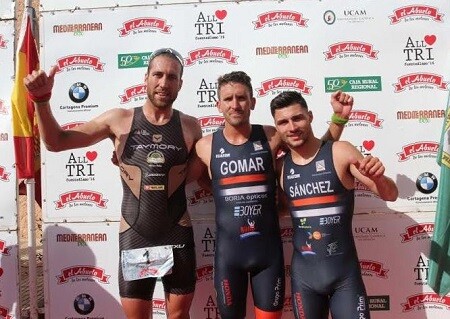 Yesterday, the 27th edition of the National Triathlon of Fuente Álamo was held, with more than 800 triathletes at the start.
In the male category the victory was for Jesús Gomar who becomes the absolute dominator of the test with 4 wins and in the female race come back from Marina Damlaimcourt All in all, who beat 3 for the first time.
Despite having numerous significant losses, due to the European Championship and the preparation of the Olympic Games, the triathletes present have offered a great show and as always the test has been the best of the national calendar.
The competition began at the 16: 45, in a Mediterranean sea completely calm, a group of some 18 units arrived at the T1 together, with Gomar and Aguayo, a few seconds later Roberto Sánchez, who took the group of the leaders at the beginning of cycling. Mediated the sector, in the ascent to the port the three Valencians are left alone and arrive escaped to the T2. The race on foot is the judge of the competition, victory for GomarAccording Aguayo and third Sanchez.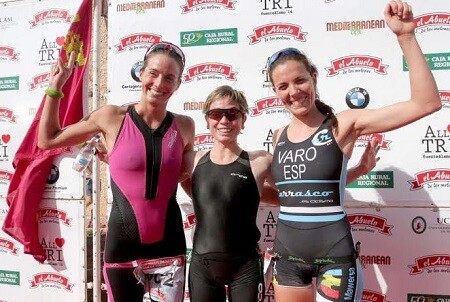 In the female race, a group of 8 units led by Sara Guerrero arrived at the T1, there were the favorites Marina Damlaimcourt and Ortega. In the bicycle segment Marina escapes and arrives alone at the T2 with the race almost in her pocket. Victoria for Madrid, followed by María Ortega and María Varo
(Photos: laopinioindemurcia.es)