Gómez Noya, named Ferrol's favorite son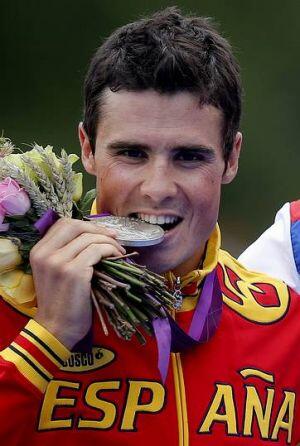 The Ferrolan triathlete, Javier Gómez Noya, has been named favorite son of the city. The recognition comes after the Olympic silver harvested in the London Games, and that swells his brilliant track record with two World Championships and three European, among other titles.
The mayor of Ferrol, José Manuel Rey Varela, announced this midday the distinction of the athlete, who is still in the capital of the United Kingdom. The councilor has explained that the decision has been approved unanimously both in the board of spokespersons and in the government, and has already been transmitted to the athlete.
It is the highest distinction that can be awarded to a person born in the city, of which Torrente Ballester, Fausto Escrigas, José Maria González Llanos and Carballo Calero have already been awarded.
It is envisaged that Gómez Noya arrive at the naval city next Monday at 17:XNUMX p.m. The City Council will offer, even without a date, a tribute to the triathlete for the recent success in London, and which is the first Olympic medal for a Ferrol
lavozdegalicia.es