Great participation in the first round of WILD WOLF Triathlon Series by POLAR Madrid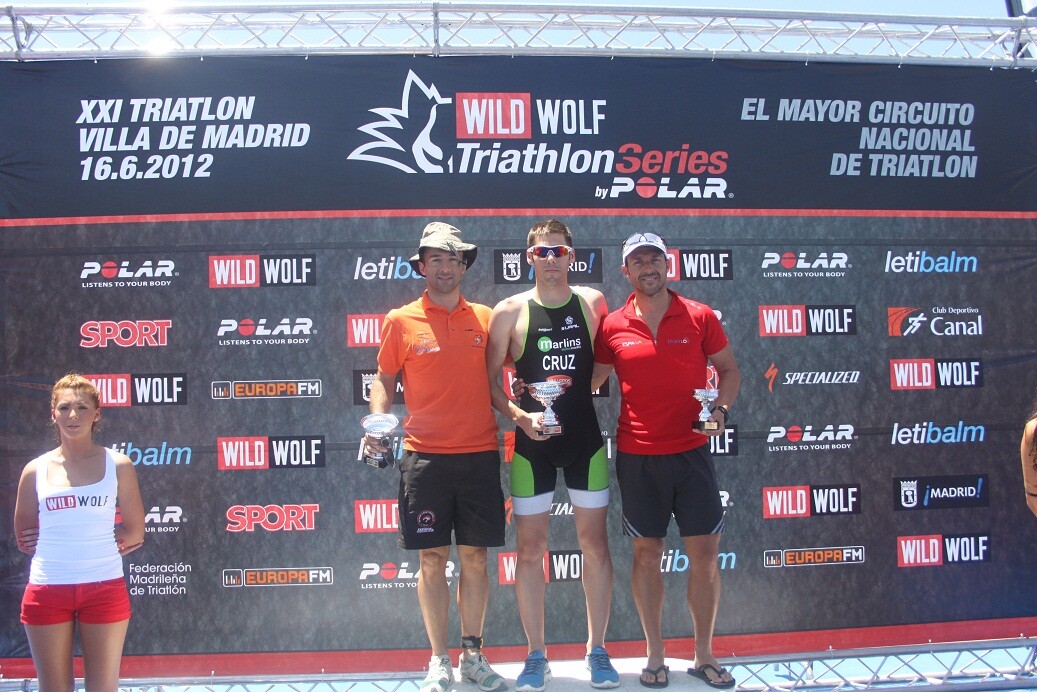 About a thousand triathletes approached on the morning of Saturday 16 to the Casa de Campo in Madrid to participate in the first of the 2012 appointments of the largest national circuit: WILD WOLF Triathlon Series by POLAR.
At 10 in the morning, the first of the series in sprint distance in the relay category was started, then the different men's series were started, ending at 12 in the morning with the women's series.
An authentic sporting atmosphere has been experienced during this day in the great triathlon party, which also had a luxury spectator, Eneko Llanos, one of the best triathletes on the international scene who has remained at the POLAR Stand serving his followers where he has also raffled a kit among all the participants of this second edition of the WILD WOLF Triathlon Series by POLAR, Madrid
In the men's category, the winner was Jonathan Cruz from the Madrid Marlins Triathlon, followed by Miguel Manso from the Pozuelo-Los Tigres Triathlon CD and Emilio Miguel López from Las Rozas Triathlon Club.
In the female category, the podium went to Esther Barquero from CT Diablillos de Rivas, followed by Natividad Gómez from Trialcorcón-Villalkor and Beatriz Bienvenido from CT Diablillos de Rivas completed this podium.
In relays, the PERSONAL RUNNING team in the male category, and TRITÓN EL PARDO in the female category
At 4 in the afternoon the competitions on the Olympic distance will begin (1500m swim - 40 km bike - 10 km race on foot) to finish on Sunday with the Medium Distance.
More information www.triathlonseries.org
Here you can see a photo gallery of the test