Hayden Wilde and Sophie Coldwell win at the Yokohama World Series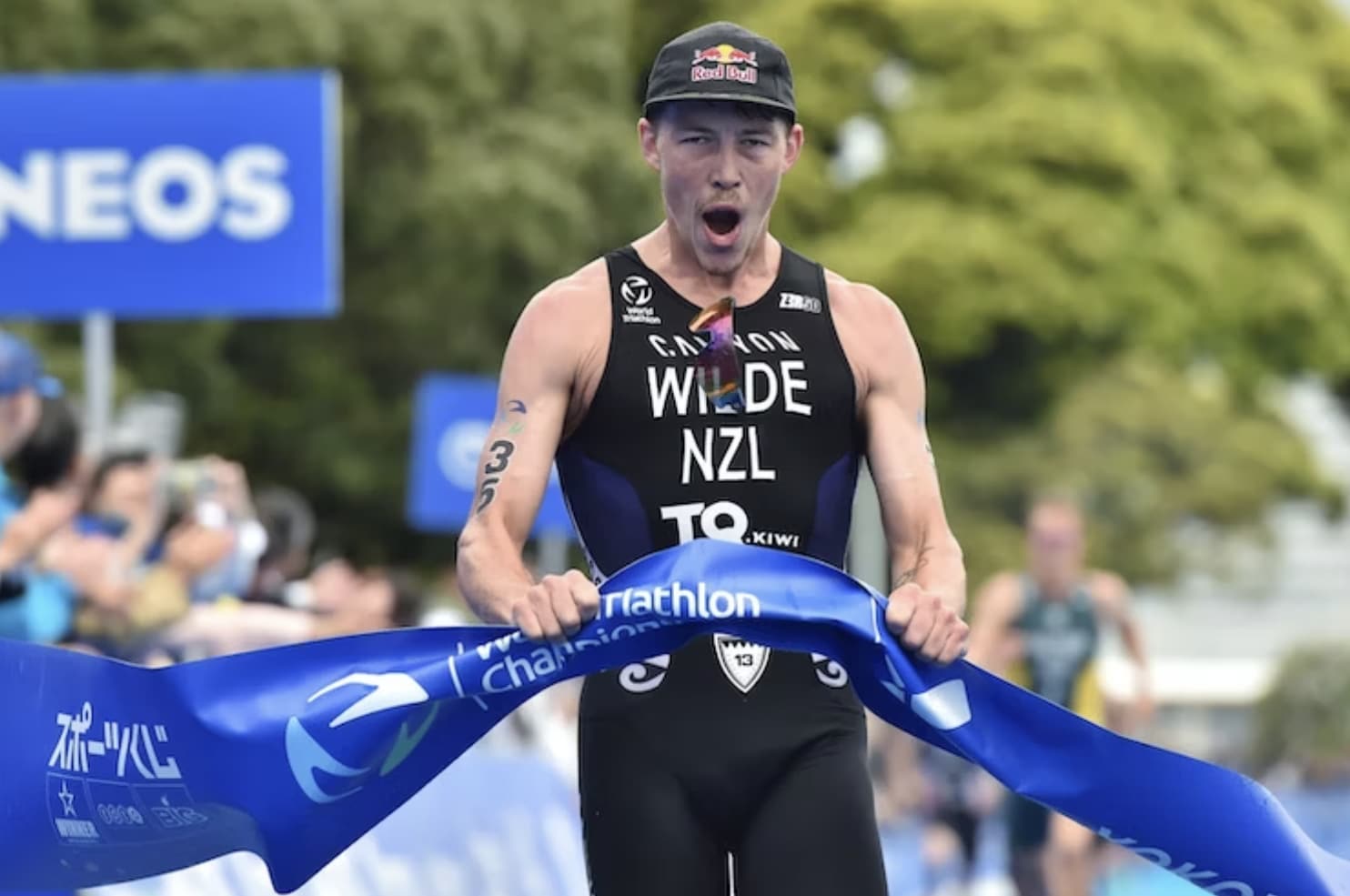 This morning the second meeting of the Triathlon World Series 2023 in Yokohama, Japan, where the victory has gone to Sophie Coldwell y HaydenWilde.
Sophie Coldwell's stunning victory
The test was held under the Olympic distance: 1500 m swimming, 40 km cycling and 10 km running. In the female category, the victory went to Sophie Coldwell (GBR) with a time of 1:53:32.
The British dazzled in the Yokohama rain with an impressive race. Coldwell led from the second transition and kept his position until the end.
They followed Rosa Maria Tapia Vidal (MEX) with a time of 1:53:49 and Taylor Knibb (USA) who completed the podium with a time of 1:54:02.
Hayden Wilde prevails in the men's category
In the male category, Hayden Wilde (NZL) claimed victory with a time of 1:42:13, followed by Matthew Hauser (AUS) with 1:42:17 and Basque Vilaca (BY) with 1:42:18.
Wilde showed his strength in the run, earning him victory in Yokohama and scoring valuable points at the World Triathlon Series.
Results of the Spanish
Regarding the Spanish participation, Roberto Sánchez Mantecon he finished in 35th position with a total time of 01:46:03. Antonio Serrat y David Castro they could not complete the test, having to leave during the cycling stage.
In the female category, Miriam Casillas finished in 30th position and Anna Godoy ª 36
| Position | Name | Final time | Country | Category |
| --- | --- | --- | --- | --- |
| 35 | Roberto Sánchez Mantecon | 01:46:03 | ESP | Men |
| LAP | Antonio Serrat Seoane | LAP | ESP | Men |
| LAP | David Castro Fajardo | LAP | ESP | Men |
| 30 | Miriam Casillas García | 01:57:16 | ESP | Women |
| 36 | Anna Godoy Contreras | 01:58:13 | ESP | Women |
Men's 10 Top
| Job title | Athlete | Country | Final time |
| --- | --- | --- | --- |
| 1 | Hayden Wilde | NZL | 01:42:13 |
| 2 | Matthew Hauser | AUS | 01:42:17 |
| 3 | Basque Vilaca | BY | 01:42:18 |
| 4 | Dorian Coninx | FRA | 01:42:22 |
| 5 | Léo Bergere | FRA | 01:42:26 |
| 6 | Adrien Briffod | SUI | 01:42:37 |
| 7 | Jelle Geens | BEL | 01:42:42 |
| 8 | Kristian Blummenfelt | NOR | 01:42:48 |
| 9 | Csongor Lehmann | HUN | 01:42:53 |
| 10 | Henri Schoeman | RSA | 01:43:01 |
Top 10 female
| Job title | Athlete | Country | Final time |
| --- | --- | --- | --- |
| 1 | Sophie Coldwell | GBR | 01:53:32 |
| 2 | Rosa Maria Tapia Vidal | MEX | 01:53:49 |
| 3 | Taylor Knibb | USA | 01:54:02 |
| 4 | Taylor Spivey | USA | 01:54:14 |
| 5 | Kate Waugh | GBR | 01:54:20 |
| 6 | Maya Kingma | NED | 01:54:40 |
| 7 | Georgia Taylor-Brown | GBR | 01:54:48 |
| 8 | Kirsten Kasper | USA | 01:55:03 |
| 9 | Emma lombi | FRA | 01:55:10 |
| 10 | Summer Rappaport | USA | 01:55:30 |