Impressive victory of Alistair Brownlee in Cape Town, 3 Spanish in the TOP 10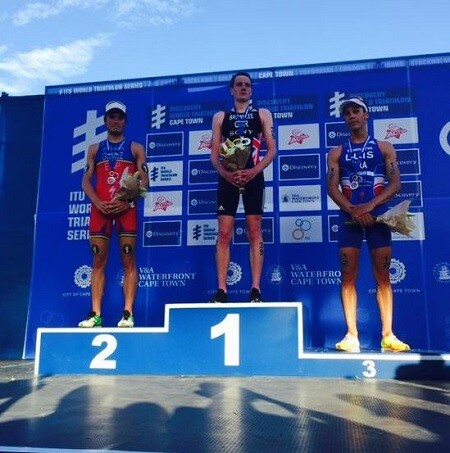 Javier Gómez Noya second, Fernando Alarza fifth and Mario Mola seventh
Cape Town has hosted the fourth round of the World series where Alistair Brownlee he has achieved victory in his reappearance after the injury.
Swimming had to be shortened to a single lap due to the low water temperature, where with the lack of Richard Varga and Jonathan Brownlee Javier Gómez Noya led this sector, starting in first position followed by Cesc Godoy and Pablo Dapena in fifth position.
Already on the cycling sector, in the first round two groups were formed, but finally joined the beginning of the second, with only one platoon of 57 triathletes. During the cycling some attacks could be seen alone, but without success.
In T2 they all arrived in a group, going out to run in first position a group with Fernando Alarza, Alistair Bronwlee, Javier Gómez Noya, Richard Murray and Vicent Luis.
From the first moment the Spaniards imposed a strong rhythm, leaving in the lead, leading by more than 20 `` to the chasing group where they were Mario Mola.
In the lead, the strong pace imposed, was eliminated athletes from the group, reaching the final lap with Javier Gómez Noya, Alistair Brownlee, Richard Murray and Vicent Luis followed closely by Fernando Alarza.
Noya made an attack breaking the group and leaving alone with Alistair Brownlee, which a few meters later responded by launching a devastating attack that helped him to distance himself and achieve victory in a time of 01:39:18 followed by 5 '' by Javier Gómez Noya and for the French Vincent Luis in third final position.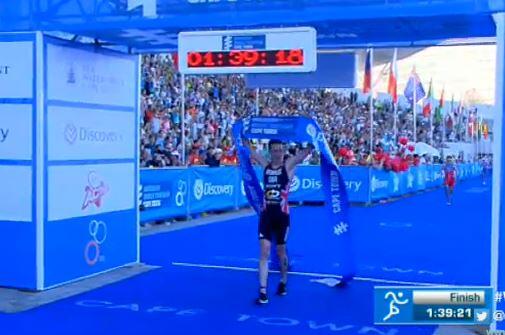 Fernando Alarza I enter the fifth place and Mario Mola I finish eighth in the test. Pablo Dapena in his first participation in a world series he has managed to finish in 31ª position, Vicente Hernández 37 y Francesc Godoy 47.
With this second place, Gómez Noya gets the lead of the World Championship ahead of the British Jonathan Brownlee
More information soon.
Photo: ITU