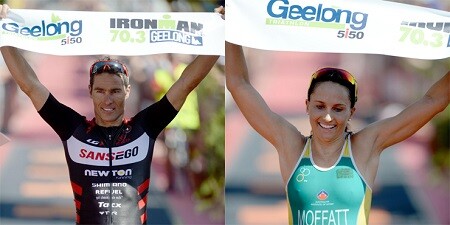 The Australians Craig Alexander y Emma Moffat It has been imposed this weekend in the Ironman 70.3 of Geelong.
The 5-time World Champion had thought of retiring after the poor performance he got in the Ironman World Championship from last year. But in 2014 it seems that he has returned with a victory that surely encourages him to move forward for his classification this year.
In the female category, the Emma Moffat finishing in the tenth place of the absolute general.
This race offered 30 seats for the Ironman 70.3 World Championship that the next September 7 will be held in Mont Tremblant, Quebec, Canada
ratings
Men
| | | | |
| --- | --- | --- | --- |
| 1. | Craig Alexander | AUST | 4:05:59 |
| 2. | Tim Reed | AUST | 4:09:33 |
| 3. | Brad Kahlefeldt | AUST | 4:10:41 |
| 4. | Peter Robertson | AUST | 4:13:53 |
| 5. | Casey Munro | AUST | 4:15:20 |
female
| | | | |
| --- | --- | --- | --- |
| 1. | Emma Moffatt | AUST | 4:30:57 |
| 2. | Rebecca Hoschke | AUST | 4:43:10 |
| 3. | Lisa Marangon | AUST | 4:50:14 |
| 4. | Jessica Fleming | AUST | 4:54:15 |
| 5. | Tineke Stewart | AUST | 4:56:33 |
Photo: eu.ironman.com