IRONMAN Portugal, 2 tests to end the season in style.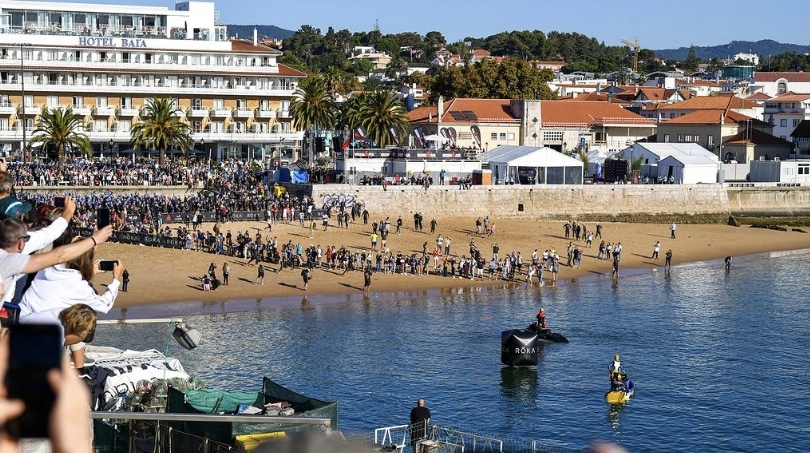 Next October 21 will be held in the beautiful city of Cascais a new edition of the IRONMAN Portugal, where the Full distance and the 70.3 will be held on the same day
This will be the sixth year for the 70.3 test and the third for the Full IRONMAN
This test is perfect to end the triathlon season in one of the most beautiful and historical areas of the neighboring country, Portugal.
Also, this test has been chosen as the third best race venue city, which is a synonym of quality for all participants.
The circuits
The test begins with a segment of 3.8 km swim in the bay of Cascais.
And s180 km cycling segment it covers part of the Portuguese Riviera, Guincho beach and the Sintra-Cascais natural park. It also includes a lap around the Estoril Formula 1 Circuit and a stretch to the city of Lisbon before returning.
To finish, triathletes must complete a race of 42.2 km three laps between Cascais and Cabo Raso
Cascais Tourism
Cascais is a tourist destination Chosen by thousands of people every year. Surrounded by an impressive landscape, this charming city offers a unique combination of dream beaches, exuberant natural parks and history.
Participants and visitors can enjoy walks through the historic center, visit the Cascais Citadel, an old fortification with a lot of history, or the Santa Marta Lighthouse, one of the most photogenic places in the city
In addition, it has perfect sandy beaches and crystal clear waters. One of the most popular beaches is the Praia do Guincho, ideal for lovers of surfing and water sports.
El Sintra-Cascais Natural Park, declared a World Heritage Site by UNESCO, it is a natural treasure that you cannot miss.
Just a few kilometers from Cascais is Sintra, a historical and natural jewel. This charming town has beautiful palaces and castles, such as the Palace of Pena and Castle of the Mouros, surrounded by lush gardens and panoramic views.
Don't miss the impressive rock formation known as Boca do Inferno, located on the cliffs near Cascais.
Slots for the IRONMAN 2024 World Cup
Another incentive offered by IRONMAN Portugal is the large number of Slots for age groups to the VinFast IRONMAN 2024 World Championship.
Open enrollment
The registration process is still open through the official page:
https://www.ironman.com/im-cascais