IRONMAN Portugal opens registration tomorrow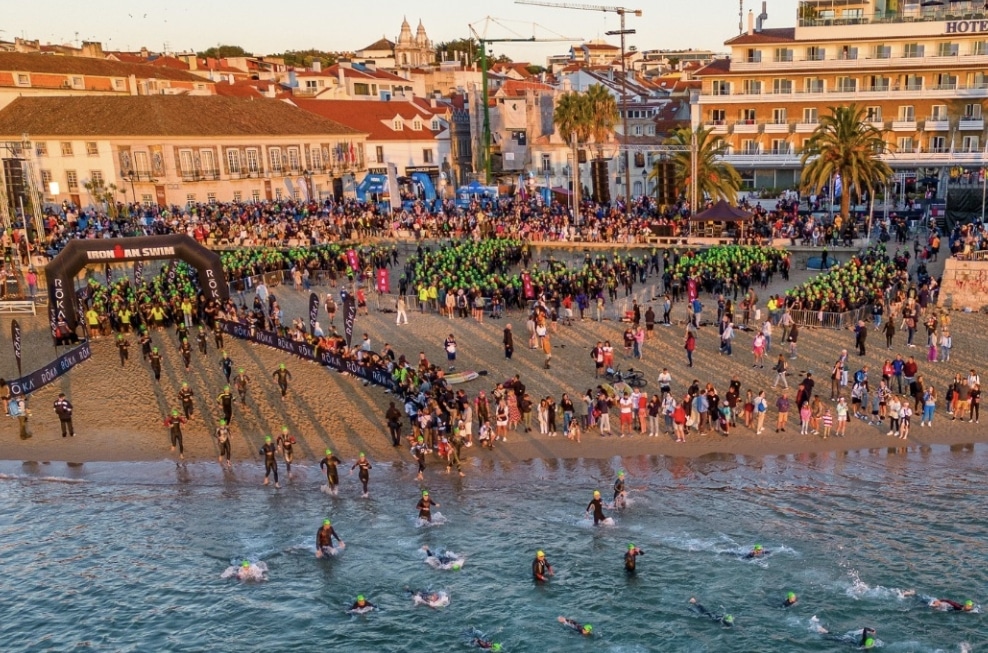 If you are passionate about medium or long distance triathlon, mark your calendar as registration opens tomorrow for one of the best events on the European calendar, the IRONMAN Portugal.
This year the two events have welcomed more than 4.500 athletes.
The city of Cascais will once again be the scene of the IRONMAN Portugal and IRONMAN 70.3 el 19th October 2024
Cascais: A dream setting
Located on the coast of Portugal, Cascais is known for its natural beauty and rich history.
Next year, the city will once again host thousands of triathletes from all over the world in one of the most challenging events on the international circuit.
Winners and Spaniards
At the 2023 edition, Antonio Benito made history by reaching the podium, while Marta Sanchez He also had an outstanding debut, entering the Top 10 in his first participation in the IRONMAN distance.
The victory was for the Belgian Pieter Heemeryck y the French Marjolaine pierre
the tour
The swimming segment will take place in the beautiful Cascais Bay.
In the cycling segment, participants will be able to enjoy the impressive views of the Portuguese Riviera and the Sintra-Cascais Natural Park.
The foot race, for its part, will travel along the Guincho road along the coast to Cabo Raso.
Cascais: A Destination for Everyone
If you are thinking of participating in the IRONMAN Portugal and you are traveling from Spain, Cascais not only offers you a high-level sporting event, but also an ideal destination to enjoy in company.
In family: Cascais is perfect for a family trip. While you prepare for the big test, your family can enjoy the beautiful beaches in the area or visit the Museum of the Sea to learn about the city's rich maritime history. In addition, there are parks and recreational areas where the little ones can have fun.
In couple: If you are traveling as a couple, Cascais offers a wide range of romantic activities. From sunset walks along the coast to dinners at restaurants with ocean views, there are plenty of ways to enjoy time together.
With the Club: If you are part of a triathlon club and traveling in a group, Cascais is the ideal place to strengthen team bonds. You can train together on the cycling and running routes that the city offers, or even do a group swimming session in the Bay of Cascais.
Culture and Sports: In addition, the city has a rich cultural offering that includes museums, galleries and live events, perfect for relaxing after a day of training or competition.
How to register?
Registration will open tomorrow and it is recommended to register as soon as possible to take advantage of early registration benefits, such as discounts and flexible payment options.
More information and inscriptions